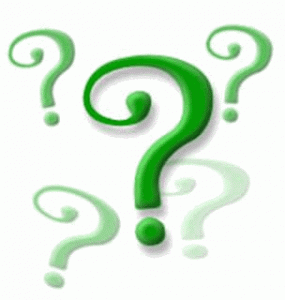 I usually don't feel drawn to doing "list posts."  Some of this is because of my unease about doing something "everyone else" seems to be doing.
So, as a personal growth exercise, I'm going to jump right in and do a list post!  I also think this is a pretty cool and valuable list of questions for building awareness about how we limit ourselves with our ways of thinking and being.
Without further ado, here are some questions I've gained a lot from asking myself.  Some of them may be uncomfortable to think about, but I think that kind of discomfort is usually a sign of growth:
1.  What quality in other people irritates you most? (For example, is it ambition, shyness, laziness, or something else?)  How do you have this quality in the way you live your own life?
2.  What quality in other people do you envy the most? How do you already have this quality in the way you live your own life?
3.  What emotion do you least want to feel? Is it fear, anger, sadness, or something else?  What do you do in your life to avoid feeling it?
4.  What do you most want people to think about you? What do you do in your life to make sure others think that?  What is that costing you?
5.  What do you least want people to think about you? What do you do in your life to make sure others don't think that?  What is that costing you?
6.  What have you done that you least want people to know about? What do you do in your life to make sure no one finds out about what you did?
7.  What have you done that you most want people to know about? How do you go out of your way to make sure people know you did it?
8.  If you knew, beyond a shadow of a doubt, that the only reason you're alive is to enjoy every moment, would you change the way you live?  How?
9.  If you knew that, no matter what you did or didn't do, you would love and respect yourself, how would you live your life?
10.  What would you create if you knew no one would ever see it? In other words, if you were 100% certain that your work would never make you famous or rich, and the only thing you'd ever get out of it was personal satisfaction, what would you choose to do?
11.  Here's another interesting way to put Question # 10:  How would you live if you knew that no one would ever approve of you? If you knew that nobody would ever be happy with the way you live, and that you might as well do whatever fulfills you, what would you do?
12.  How are you trying to please your parents with the way you live? What is that costing you?
13.  If you knew that you were 100% forgiven for everything you think you've done wrong, how would that change the way you live?
14.  If you cried in front of a stranger, how would they react? (Take the first answer that comes to mind.)
15.  If you got angry at a stranger, how would they react? (Same rule as Question # 14.)
16.  In what situations do you try to look happy when you really aren't?
17.  In what situations do you hold back from speaking the truth to avoid hurting someone's feelings?
18.  If you're a man, how do you think a man is supposed to act? How do you make an effort to act that way?
19.  If you're a woman, how do you think a woman is supposed to act? How do you make an effort to act that way?
20.  How is the "public you" different from the "private you"?
Whew!  And we're done.  It was an intense experience for me writing and thinking about those questions — I'm curious what it was like for you to read them.  You don't have to share your answers to the specific questions, but if you want to that's great too.  Thanks!
In other news: I did an interview with Evita Ochel of EvolvingBeings.com on meditation, how to do it and the benefits it can bring.  I hope you enjoy it.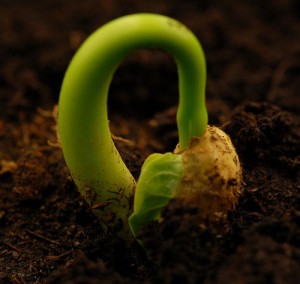 I used to be in search of a book, workshop or practice that would, in a matter of hours or days, change me forever.  I'd stop doubting myself, my relationships would always go smoothly, I'd become courageous enough to always say how I felt, and so on.
I had this goal in mind, consciously or not, with every self-help book I bought, workshop I attended, and spiritual practice I tried.  "This is going to be the one," I'd say to myself.  "This teacher will transform my life and end my suffering, once and for all."
As my self-development journey wore on, it began to become clear that this wasn't going to happen.  I wasn't going to have some sudden breakthrough that would blast all my neuroses and shortcomings to ashes with white-hot divine light.
Being Okay With Being A Mess
My first reaction, when I realized this, was to blame the personal growth teachers I'd been learning from.  "They promised me all this wonderful transformation, but I'm still the same old mess," I griped.  "They must all be frauds."
But after spending some more time working on my growth, I began noticing something remarkable:  I was becoming more okay with "being a mess."  My insecurities, the weird ways my body tensed up in certain situations, and so on started to seem less shameful and more acceptable.
Gradually, what I discovered was that having fears, neuroses, and other "flaws" is actually a built-in part of being human.  I recognized that most of my suffering actually came from expecting myself to be more than human — to be a perfect, godlike being, free of limitations.  No seminar, book or practice, I came to understand, could turn me into that.
Acceptance Creates Transformation
And here's the real kicker:  the more I began accepting my hangups, the more they started falling away.  The more "okay" I became with my humanity, and all its quirks, the less I suffered.  Tight spots in my body that I thought would stay clenched forever finally began to relax.
One of the practices I found most valuable was to sit across from someone and just admit, as honestly as I could, what I felt as I sat with them — whether it was a fear that they were bored with me, a concern that they might not find me attractive, an irritation with them, or some other "compromising" fact about my experience.
Simply revealing, to another person, all the thoughts and feelings I was once too ashamed to discuss has been deeply healing.  There's nothing like the experience of showing up as the imperfect human being I am, without being criticized or shunned, and sometimes even being loved.
After being on this path for a while, I've come to believe that self-development, at its best, is about learning to embrace being human, with all the gifts, and limitations, that come with being part of our species.  It's great to strive for "neverending improvement" and all, but working to change ourselves can bring great suffering if we do it from a place of disliking who we are right now.
Interestingly enough, I think, when we become able to honestly say "if nothing about me ever changed or improved, that would be okay," that's when real transformation takes root.  But at that point, transformation is really the icing on the cake — the greatest gift is being able to accept who we are, right now.
I'm excited to announce that I've launched a new blog I've been thinking about for some time.  It's not a replacement for this blog — I'm going to keep writing for both of them, because each of them deals with a different aspect of my work.  The new blog is called Development In Context (or DevInContext for short).
As you may know, particularly if you're a personal growth junkie like me, the personal development area has been the subject of some controversy of late, and many books and articles critical of the field have come out in recent years.
I think this is wonderful, because it gives us personal growth junkies an opportunity to get back to basics and understand why we're doing what we're doing.  The goal of DevInContext is to do just that — to explore and explain some central ideas of personal development, and answer some criticisms made against them.  I think personal growth has a lot to offer, and that it would be a mistake to hastily dismiss it as just woo-woo navel-gazing.
If this is a topic that interests you, I look forward to welcoming you there, and you'll be seeing another post here within the next few days.
Best, Chris