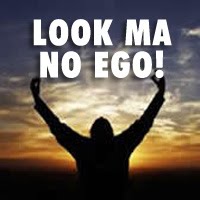 I haven't been on the internet much lately, because I've been deeply engaged in a new project.  I've been creating a computer game with a friend.  It's built around an adventure story, as many games are, but the main focus is my ideas about what the spirituality of prehistoric people was like.
Being a reflective sort of guy, as I've worked on this, I've been asking myself from time to time "why am I doing this?"  Two reasons have come to mind.  One is that I think this game could really stimulate the personal growth of people playing it.  The other is that I want to be recognized, and for people to think I am cool.
Are My Wounds Behind The Wheel?
The second reason has troubled me a bit.  If I'm doing this because I want people to think I'm cool, doesn't that mean my ego is driving the project?  Doesn't that mean my wounded child part — the part that feels abandoned and needs approval — is really behind what I'm doing?  And if so, is it healthy for me to keep moving forward?
I hang out with lots of folks who are "on a spiritual path," or interested in self-development, and many of them are dealing with the same dilemma.  They worry that, if they work on a project they feel called to do, they'll be feeding the "selfish" part of themselves, instead of doing the seva, or selfless service, they think they should do.
After a lot of thinking about this issue, I've come to the conclusion that an "ego-free project" is a pipe dream.  No matter what I do, I'll probably be motivated, to some degree, by a desire for approval — and, I'll also be driven by a genuine wish to serve.  In other words, there will always be a mix of "healthy" and "unhealthy" motives behind everything I do.
Real Self-Love Loves The Ego
Although I can't totally get rid of these "unhealthy" motives, and the ways I operate from a sense of lack instead of abundance, I can choose how I relate to those motives.  I can choose to acknowledge and accept them, rather than pretending they aren't there or beating myself up because they exist.
When I can admit, without self-blame, that "part of me is wanting attention," a weight lifts from my shoulders, and my body feels lighter.  In those moments, I'm practicing real self-love, as opposed to just loving the parts of me that I label as pure and righteous.
On the other hand, pushing those "unhealthy" parts away, in my experience, just creates more unhealthiness.  When I pretend I don't have a "selfish" part, I end up projecting my selfishness onto others — judging them as self-centered, and casting myself as superior.  That's an unpleasant experience for everybody.
I often notice the same dynamic when I'm with people whose spirituality is all about "selflessness" — when they talk about the volunteer work they do, with no expectation of reward or approval, I usually notice an undertone of aggression that sounds to me like "and how much service do you do?"
I've harped on this theme lately, but I think it's important — that personal growth in its highest form is about getting comfortable and familiar with all parts of ourselves, including those we tend to label as bad, inappropriate, embarrassing, and so on.  The more "okay" we get with those parts, I think, the more peace and focus we can find in all areas of our lives.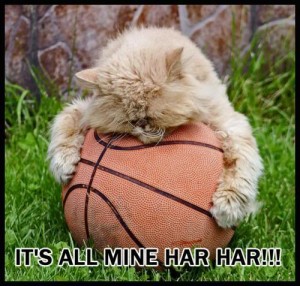 There's a part of me that doesn't care about you.  It's not here to solve your problems, lend you an ear, or serve you in any other way.  It looks out for me and me alone.
Isn't that a terrible thing? Actually, I don't think so.  In fact, I think acknowledging I have a "selfish" part — and, sometimes, doing what that part wants — is key to experiencing, and expressing, real compassion for people.
I Used To Be Such A Sweet, Sweet Thing
I used to act really nurturing and giving, all the time.  Whenever someone had a request or a problem, I was the first to volunteer my time and energy.  I can practically hear Alice Cooper now:  "I opened doors for little old ladies," and so on.
But I eventually had a couple of disturbing realizations.  The first was that I expected praise for service I did, and felt upset when I didn't get it.  Why would I care about receiving praise, I wondered, if I genuinely liked helping others?
Second, if someone — heaven forbid — criticized me in a way that suggested I was selfish, I got even angrier.  I couldn't help but ask:  if I'm really such a 24-7 generous guy, why does it bother me when someone says I'm not?
Acting Caring Vs. Being Caring
Finally, it dawned on me that, at least sometimes, I wasn't helping people because I enjoyed service.  Instead, I was doing it because I wanted to show people I wasn't self-centered.  In other words, I did it because I didn't want to experience the shame I felt when someone called me selfish.
I started wondering:  what if, on some level, I actually am selfish?  What would happen if I learned that there is, in fact, a part of me that thinks only of my wants?  Would I explode, implode, or be annihilated in some other messy way?  Probably not.
I noticed my body relaxed, and I sighed with relief, when I asked questions like these.  It was as if, to put on a benevolent mask for the world, I had to tighten some part of my body, and use up energy keeping that part tense.  Dropping the mask freed up that energy, and was a big relief.
I also saw that, the more relaxed I felt, the more I experienced real gratitude.  Life, I found, is more fun when I'm not trying to appease someone or protect myself from criticism.  From that genuinely grateful place, compassion for others comes more naturally.
In other words, interestingly enough, admitting there's a part of me that doesn't care actually releases and nourishes the part that does.
Everybody Is Everything
Why?  I think about it this way:  each person is like a prism – an object that breaks up a beam of light into the colors of the rainbow.  The colors represent every human character trait:  compassion, selfishness, love, anger, sadness, and so on.
Often, we decide we don't like one of the colors — perhaps we'd rather not be blue (sad), red (angry), or something else.  So, we cover up the prism to keep others from seeing that color.  The trouble is that, when we block the prism, none of the colors can be seen — no part of us can be fully expressed in the world.
When I try to hide my "self-centered" part, it's like I'm covering up my prism — "hiding my light under a bushel," as the saying goes.  The result is that I can't really bring my generous part into the world either.  If I want my compassion to fully show up, I need to let my selfishness make an appearance too.
With That, Some Gratitude
I want to thank two generous and, undoubtedly, totally unselfish souls for the gifts they gave me.  :)  Evita Ochel and Patricia Hamilton recently wrote warm and wonderful reviews of my audio course.  I hope you'll check out their sites and enjoy what they bring to the world.