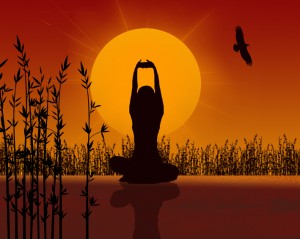 Recent Guest Posts
I was excited to recently contribute two guest posts to Lifehack.org:  "What Meditation Can Teach Us About Productivity" and "What Yoga Can Teach Us About Productivity."
I didn't announce these posts here earlier, because they are meant as introductions to my work, and I know this blog is only read by my advanced, graduate-level students.  :)  But seriously, I thought I'd mention them here in the hope that my regular readers might get some value out of them.  I hope you are among those value-getting readers! 
Upcoming Talk and Workshop at EastWest Bookstore
Also, I wanted to mention that I and yoga instructor Rosy Moon will be offering an interactive talk on July 1, and a full-day workshop on July 2, at EastWest Bookstore in Mountain View, California.  If you're in the Bay Area and you're interested in finding more focus, peace and motivation in your work, this is definitely the place to be.  Looking forward to meeting you in person if I haven't done so yet.
Best, Chris