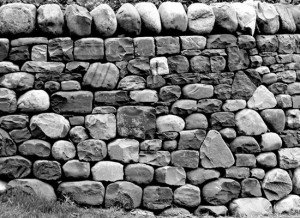 My focus used to be on helping people find fulfilling careers.  Like many of us, I assumed that, as soon as we find the "right" career — something we're passionate about, that pays the bills, that gives us a flexible schedule, or has whatever else we're looking for in a "dream job" — we'll get the joy we want out of our work.
After spending more time talking and working with people, I noticed something that changed my mind.  What I saw was that, after they changed careers, people tended to gripe about their new jobs or businesses in exactly the same ways they once complained about their old ones.
Back when a friend of mine was working a 9-to-5 job, he used to say, when asked about his work, that he "didn't want to talk about it."  Eventually, he started his own business, hoping to "do something that didn't feel like a job."  Unfortunately, a few months into his entrepreneurial stint, he began noticing himself telling people he "didn't want to talk about" how his business was doing.
Wherever You Work, There You Are
Examples like this taught me that, while we usually think we dislike our work because we have a bad job, often the problem has more to do with our relationship with ourselves.  My sense with the friend I mentioned, for instance, is that, on some level, he simply doesn't see himself and what he does as worth talking about.  It's no wonder, then, that he keeps "not wanting to talk about" everything he takes part in.
Perhaps you've heard this kind of talk before — "wherever you go, there you are," and all that.  What we don't usually hear, however, are suggestions for how to become aware of, and transform, these habits of thinking and feeling.  I'll talk about an approach I've found useful.
An Awareness-Building Exercise
Believe it or not, in the productivity workshop I lead with a yoga teacher, one of the exercises involves sitting in front of a wall, and staring at a piece of tape for half an hour.  The only thing the participants have to do is, whenever their minds wander away, simply bring their attention back to the tape.
After the exercise, we ask people what they experienced as they did it.  We usually find that they had a wide range of thoughts and sensations — some felt antsy, some got sleepy, some were annoyed at me for "making them" go through this process, and so on.
But we almost always learn that, no matter what a person feels while staring at the wall, it'll be a feeling they've had before.  For example, if they notice themselves internally griping "there's no point in doing this" during the exercise, that's probably something they often think while they're doing a project at work.
In other words, what this exercise teaches people is that they – not their jobs, their bosses, the office furniture or anything else — are the ones creating the suffering they're going through in their work.
Just getting conscious of this, I've found, can create a big shift in perspective.  In my experience, when we become aware of how much power we have over the way we experience the world, we often find ourselves spontaneously using that power to let go of ways of thinking that have troubled us in the past.
I can't believe it was nearly a year ago that, on this very blog, we had our fascinating discussion about the productivity challenges readers are facing, and how mindfulness practices like meditation and yoga can help us move through those challenges.  It was an inspiring chat for me, and I've re-read it many times.
Last time I re-read the post, it proved to be more than just a source of nostalgia — it gave me the idea to put out an audio program dealing with the questions people asked in the comments, and in the many other settings where I've spoken to people about Inner Productivity.
I now have voluminous notes about what I'm going to say in the program, and I've started recording it.  Before I release it, I want to check in with you to make sure I'm not leaving out any concerns you may be dealing with in your working life, whether it comes to focusing, staying motivated, letting go of anxiety, actually enjoying what you do, or something else.  Simple as that.
So, I want to throw the floor open to you.  Maybe "throwing the floor" isn't the most coherent figure of speech, but you get the point.  I want to know what you'd like to hear me address in the program, and if you let me know I'll do my best to cover it.
To get the creative juices flowing, here's a list of some common issues people raised in our earlier conversation:
Self-Starting:  "I'm working from home, and it's hard to stay on task when no one's keeping tabs on me."
Overwhelm:  "I feel overwhelmed when I see a lot of items on my to-do list."
Perfectionism:  "I struggle with a sense that I've got to do everything perfectly, or not do it at all."
Inadequacy:  "I have trouble starting the project I want to do, because I worry that it's not going to be good enough."
Image Consciousness:  "I'm having difficulty doing the work I want to do, because I get too concerned about what others will think of it."
"I haven't done enough":  "I keep getting to the end of the day, and feeling like I didn't accomplish enough."
Resentment:  "I get bogged down in resentment, because it seems like people are asking so much from me in my work."
Distraction:  "My mind keeps jumping around to all kinds of different ideas when I'm trying to focus on something."
How about you?  What issues would you like to hear about in the program?