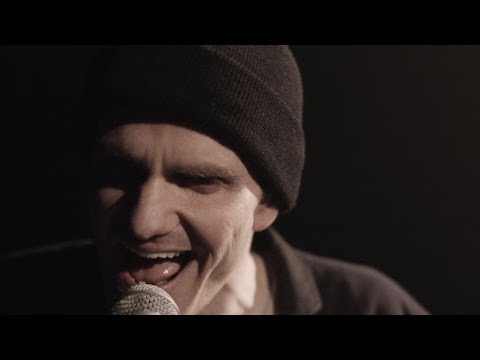 The video for the first single from my four-song EP, "Howl at the Moon," is now live (and posted above)!
This project has been several months in the making, and I'm enthused that it's finally done.  The director and I decided to shoot the video in a classic '80s hard rock style, with dramatic bits intercut with shots of the band playing, and I think we achieved the look we were going for (and hopefully Motley Crue and Skid Row fans will agree).
This was my first time being in a music video, and it was definitely an eye-opening experience.  The lion's share of the shoot, in the part I was featured in, was spent trying to get the camera angles right, and to make sure the right amount of steam filled the room (there were dry ice machines on the set that were misting about every 10 seconds).  As you will see, there are a lot of closeup shots of me singing, and the biggest challenge for me was trying not to move my head out of the frame while still performing with my usual manic intensity.
It was a bit overwhelming to see so many people (including the cast and crew) gather together to work on my project.  Of course, I found myself having the usual doubts — "am I actually important enough for all of these people to be working on my video?" and so on.
I think the best perspective to take on something like this, in order to get beyond the hangups about "being important" and so on, is that it's really just a bunch of people getting together to have fun — which, for the most part, is what we did.
I hope you enjoy the video, and I look forward to hearing what you think!
Well, it happened much sooner than I actually thought it would — my new album, "Slow Burn," is now available for download on iTunes here, and at Amazon here!  It's the culmination of several months of writing, recording, mixing and MIDI programming.
It's funny how things build momentum — like I mentioned in my last post, six or seven months ago, I probably wouldn't have taken seriously the idea of playing the "lead singer" role in performing pop or rock material, which (having grown up in the '80s) I associated with a lot of Spandex, preening and posturing that didn't really suit my personality.
But I kept hearing from people (and by "people" I don't just mean "my Mom," although she was one of them) how much they enjoyed hearing me sing the songs, and I decided I wanted to try performing my own material at least once, just so I wouldn't end up wondering what it would have sounded like.
As for the style, I'd call it a quirky hybrid of rock, country, musical theater and mid-to-late '80s video game console music.  Whatever else might be said about it, it's definitely unique.
If you get the album, I hope you enjoy the tunes, and I look forward to hearing any feedback you might have (constructive or otherwise).
P.S. — you can listen to one of the complete songs, "At War," here.
I'm excited to announce that I'm putting the finishing touches on a four-song "EP," which, for those of you who weren't around in the days of vinyl, means basically an album with four songs on it.  The album will be called "Slow Burn."  It's the first music I've recorded with myself as the "lead singer" (unless you count the singing I've done in Steve's Quest), and it's been an intimidating but rewarding experience.
As part of putting the album together, I did a photo shoot on Ocean Beach in San Francisco, California with superlative photographer Suzette Hibble.  We were there for a few hours, and ended up with literally hundreds of great shots, including photos of me in front of about sixteen different graffiti displays.
I'm now left with the daunting task of choosing which photo I'm going to use for my album cover.  Naturally, I decided to seek the expert advice of people who read my blog.  So, I'm going to post the finalists among the photos we took, and ask you to let me know which ones strike your fancy.
I'll put a number underneath each one, so that you can tell me which one you like.  Thanks for your suggestions, and I'm looking forward to sharing more music with you soon!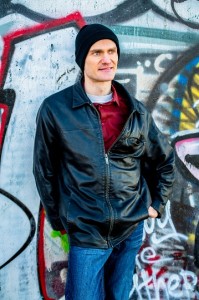 Photo #1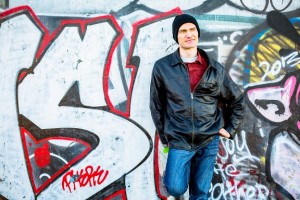 Photo #2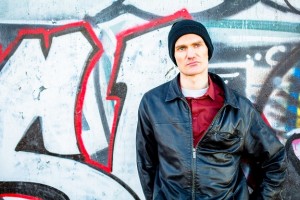 Photo #3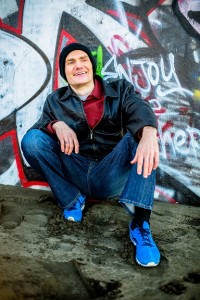 Photo #4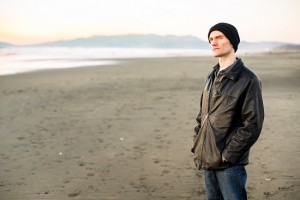 Photo #5
Because I'm excited about it, I wanted to share with you the flyer for the first in a series of public talks I'll be giving called "The Productive Mind And Heart."  This one will be held at Stanford University in Palo Alto, California on Wednesday, February 18.
I'll be speaking about some of the ideas I discuss in my book, Productivity From Within, and the Career Satisfaction From Within Audio Course, for finding more satisfaction and productivity in your career from a spiritual perspective.  I have several more talks lined up in the future, plus an online teleclass, and I'll be sending information about those out to my newsletter.  Enjoy!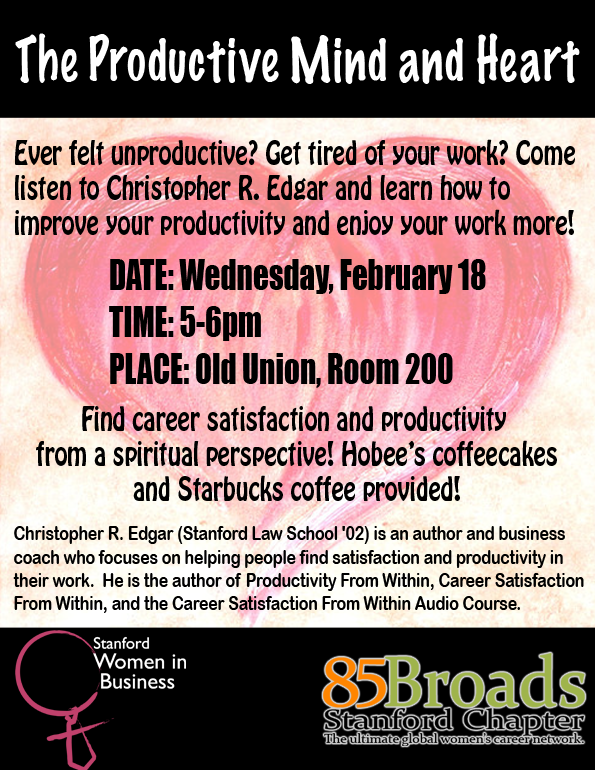 Message From The Author
Welcome to the Career Satisfaction From Within website.
Since the e-book came out in July 2008, the techniques and perspectives I use to help people find fulfillment in what they do have evolved.  In September 2009, I released a full-length book, Inner Productivity: A Mindful Path to Efficiency and Enjoyment in Your Work, that expresses these ideas more clearly and effectively than anything I've written before.  Because I want to make sure readers get the benefit of my most up-to-date thoughts on these issues, I've taken Career Satisfaction From Within down from this site and replaced it with information about my new book.
I've created a separate website that's packed with reviews, videos, interviews and more about Inner Productivity, and I'd definitely recommend checking it out.   The book has received high acclaim so far.  David Allen, bestselling author of Getting Things Done, called it " a great read and a useful guidebook for turning the daily grind into something much more interesting and engaging."  If you prefer, you can also download the introduction to the book via the link below.
Download The Introduction (PDF file; right-click and select "Save As" to download)
Best,
Chris Edgar