In the last post in this series (over at Urban Monk), I talked about some yoga asanas, or poses, that can help us restore our focus and motivation as we work — without even getting up from our desks.  In this article, I'll speak more generally about how yoga helps us develop what I call Awareness and Allowing — two capacities that are key to giving us the efficiency and enjoyment we want in what we do.
1.  Awareness. Almost immediately, when I started doing yoga, I became much more attuned to the sensations coming up in my body.  I noticed all this tension, tingling, heat and so on that I hadn't been conscious of before.
Another thing I began to notice was that certain sensations would come up right before I'd find myself procrastinating or putting off a project.  I'd start getting this antsy, jittery feeling in my arms and legs, as if there were some danger I needed to run from, and then I'd find myself checking e-mail or pursuing some other distraction.
I eventually realized that I was putting off my work because I didn't want to experience those antsy feelings.  Because I found those sensations disturbing and uncomfortable, I'd fallen into the habit of checking e-mail, surfing the Web or doing something else to distract myself from them.
Understanding that those jittery feelings were what I was trying to escape helped put my procrastination in perspective.  If discomfort in my body was really all I was running from, why was I running at all?  Wasn't moving forward in my projects more important to me than avoiding those sensations?
Of course, yoga isn't the only way to develop Awareness — you don't need to learn to contort your body into a pretzel shape to be aware of the sensations you're feeling.  :)  A simpler approach, in my experience, is to pause whenever you find yourself about to put off a task, and just bring your awareness into your body and notice what's coming up.
2.  Allowing. If you've done yoga, I imagine you've had the experience of getting into a pose that involved a really deep stretch, and brought up intense sensations.  Perhaps you stayed in the pose, despite its intensity.  And when you did, you noticed the sensations becoming more comfortable and less threatening.
By Allowing, I mean just that — staying with an uncomfortable sensation that's coming up, rather than resisting or fleeing from it.  This attitude of Allowing, I think, isn't just for the time we spend on the yoga mat or the meditation cushion — it's also very helpful in our working lives.
Suppose, for example, you're working on a project and you start getting bored.  Most of us would react to that boredom by doing something to "take the edge off" — maybe playing a few hands of Solitaire on the computer, messing around on social media, and so on.
What if, instead, we chose to stay with that feeling — breathe, relax our bodies, and just allow the sensations to wash over us?  What if we decided, instead of pushing our boredom away, to get intimate and familiar with it?
The biggest benefit of learning to Allow the discomfort that comes up as we work is that it gives us control over our own schedules.  Most of us are like Pavlov's Dogs, automatically turning away from our work whenever unpleasantness arises.  Developing the ability to drop our resistance to that unpleasantness, and keep moving forward, helps put us in charge of what and how much we get done.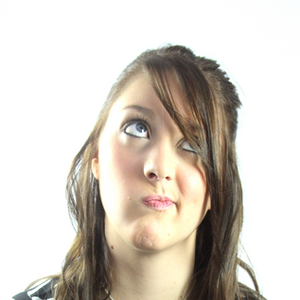 What?  How can boredom be a gift?  Isn't boredom what we read blogs and mess around on social media to avoid?
Let's think for a moment about the situations where boredom arises.  Do we usually get bored when we're doing something empty and meaningless?  In my experience, the surprising answer is no.
Look at your own experience — do you get bored reading blogs?  Watching the news?  Playing Minesweeper?  I suspect you'd say no – after all, we normally do those things to "take a break" and escape boredom.
In fact, it seems, we tend to get bored when we're doing something that feels creative and meaningful.  For example, I've heard people say they get bored when they're writing their book, planning an exciting new business, finishing up that winning proposal for a client, and so on.
Boredom And Tenderness
Why does this happen?  I suspect it's because doing something creative and meaningful requires us to draw on parts of ourselves we aren't fully comfortable with.
If you're writing a novel, for instance, you'll almost inevitably need to base your characters and situations on your own experiences.  Recalling some of those memories will feel painful and vulnerable.  And yet, if you didn't access those experiences, the novel wouldn't have the emotional depth you're hoping for.
So, as you're writing, it makes sense that you'll meet some resistance.  This often comes up as discomfort in the body.  Maybe your shoulders will tense up, or you'll feel a weight in your stomach.  It's tempting, when faced with sensations like these, to decide "this is boring" and go instant message with friends.
In other words:  boredom, I think, is the resistance we meet when we access tender parts of ourselves.  I think psychologist Bruno Bettelheim put it well:  "boredom is a sign of feelings too hard and too deep to bring to the surface."
Boredom Means You're Close To The Gold
Why do I think boredom is a gift?  Because that resistance, in a sense, is a sign that we're on the right track.  It's a sign that we're delving into vulnerable areas — and that vulnerability is the creative fuel that lets us do our best work.
You might think of yourself as a prospector using a metal detector to find gold.  Boredom is like the buzzing sound you hear when you're close to the precious metal you're looking for.
I think you'll see this for yourself if you practice simply letting the boredom be, without running from it, and persisting with your project.  Don't push the feeling away—just keep breathing, relax your body, and hold your attention on what you're doing.
When you become able to create, even in the face of boredom, you may access a dimension of inspiration and insight you didn't know existed.
At some point in your life, I'll bet you felt like you weren't getting enough done.  You wished you could keep your attention on your work, and stop "procrastinating" by doing frivolous or unimportant things, but it just didn't seem possible.  I used to have this problem myself, until I had a realization one day that transformed my understanding of what procrastination is and how to deal with it.
At work, I would sometimes have trouble staying on task.  After working on a project for a little while, I'd find myself losing focus and finding ways to avoid being productive.  I would deal with low-priority work issues, read the news, or get antsy and pace around the room.  I'd try to get back to my project, but I'd feel like every cell in my body was resisting my will.
My normal reaction to this experience was one I think most of us identify with—I shamed myself.  "Come on, get a work ethic," I'd tell myself.  My belief was that I procrastinated because I was fundamentally a lazy and selfish person, and that I only cared about doing what I wanted to do instead of helping others achieve their goals.  The only way to change this mindset, I figured, was to punish myself until I became willing to change my evil ways.  Unfortunately, beating myself up only seemed to strengthen my body's resistance to getting work done.
One day, however, I made an interesting observation while I was having trouble focusing.  I noticed that, while I was reading the news, checking e-mail, or doing some other unproductive activity to avoid work, I wasn't actually enjoying myself.  Even as I procrastinated, I was thinking to myself "this is boring.  I want to do something else."
This observation didn't support my theory that I procrastinated because I was lazy and only cared about having fun.  If that were true, you'd think I would have enjoyed my frivolous diversions.  But in fact, while I was in "procrastination mode," I didn't like doing anything.  Procrastination, I recognized, was just a symptom of an overall attitude that sometimes overtook me—an attitude of refusing to accept the situation I was in, regardless of what it was.
For whatever reason, I had moments when my mind basically decided it wasn't okay with any aspect of reality, and became determined to reject anything the world gave it as inadequate and "boring."  I call this mindset one of non-acceptance.  Some spiritual teachers call it "saying 'no' to the present moment."  I procrastinated when I was in this state.
Happily, simply recognizing that I was in a place of non-acceptance had the effect of liberating me from that place.  If I just admitted to myself that I was saying "no" to my situation, without punishing myself for it, I'd find my refusal to accept reality dissolving, and a peace and alertness pervading my body.  Once in this state, I could concentrate on my work again.
If you find yourself procrastinating at times, and you want to improve your ability to focus, I have two suggestions for you that build on the realization I described.
First, be aware of, and acknowledge, when you're in a state of non-acceptance.  To start doing this, notice that, when you find yourself procrastinating, nothing seems to satisfy you.  You can try doing a few different activities to prove this—you can read the news, play solitaire, call a friend or loved one, and so forth.  You'll start to see that, when you're in a state of non-acceptance, everything you do seems to be inadequate, boring or unfulfilling for one reason or another.
The central lesson here is that, when you are in this state, looking for something better to do won't help, but recognizing that you have this attitude will get you back on track.  Once you see that your mind is generally rejecting reality in that moment, admit it to yourself.  Saying it out loud, for me, is the quickest way to dissolve my state of non-acceptance.  "I don't like anything right now," I'll say to myself.  "Nothing is good enough."  Normally, when I say this, I find myself laughing, and the boredom and discomfort I had been feeling disappear.
Second, start noticing what events tend to put you into a state of non-acceptance.  In other words, what usually happens right before you lapse into that state?  Maybe it's a communication with a certain person at work; a particular type of document you have to prepare; a certain hour of the day; or something else.  For example, I would start "saying no" to the world whenever I'd get an e-mail from a colleague checking on my progress on a project.  I'd feel like they didn't appreciate the quality of my work or how much effort I put into it, and I'd start getting resentful.  For at least a few minutes after I got that e-mail—and perhaps a few hours—nothing I would do would seem enjoyable or meaningful.
When I figured out that I'd start rejecting reality whenever I would receive this type of e-mail, I became mentally prepared for, and able to stay productive in, that situation.  Whenever I'd get an e-mail checking on my progress, I would simply acknowledge to myself that I was about to enter a state of non-acceptance, and that, once I was in that state, nothing would be able to satisfy me.  Admitting to myself I was about to say "no" to the world would dissipate my resistance to reality and help me regain my focus.
Why do certain situations cause us to reject reality?  In my view, we say "no" to the world when we feel that the world doesn't love or appreciate us.  Saying "no" is our way of telling the world "you don't care about me, so I'm not going to enjoy you or do anything for you."
Often, the situations where we react this way resemble moments from our childhoods when we felt rejected or neglected by our parents.  For instance, after some reflection, I recognized that, when a colleague would ask how my project was going, I would feel the same way I did when, as a kid, one of my parents asked whether I was done with my chores yet.  In those moments, I felt like I was only appreciated for the quality of my work—as though I were a machine, or something less than human—and I'd feel the vindictive urge to shut out the world.
Overcoming procrastination is about becoming aware of those situations where you tend to reject reality.  Simply gaining that awareness, and acknowledging—without beating yourself up—when you've said "no" to your circumstances, is an effective method for dissolving that "no" and getting your productivity back.  Just accepting the fact that you're in a rut, without blame or judgment, is often the fastest way to pull yourself out of it.
(This article appeared in the Carnival of Engaged Spirituality, located at http://virtualteahouse.com/blogs/beth/archive/2008/05/05/2nd-carnival-on-engaged-spirituality-engaging-resistance.aspx.)
We all have behaviors we use to "take the edge off"—to temporarily rid ourselves of anxiety, depression or nagging discontent in our lives.  Alcohol and drugs are the most obvious examples, but there are many other, subtler behaviors we use to distract ourselves from our difficult feelings.
For me, until I started consciously catching myself in the act, these included talking to myself, tapping rhythmically on the steering wheel, and constantly checking e-mail.  The compulsion to do these things was very strong—so much that I sometimes found myself doing them without even remembering I'd started.
I wasn't always aware I was using these behaviors to distract myself from difficult emotions.  I used to think I was simply trying to avoid getting "bored."  Driving my car is boring, I thought, so I'll drum on the steering wheel to stay occupied.  Some of my job duties are boring, so I'll check e-mail to break the monotony.   Paying my bills is boring, so I'll listen to loud music while paying them.  And so on.
I didn't give this further thought until one day when I was driving with a friend.  My friend was reading a map and giving directions.  All the while, I was tapping on the steering wheel, playing along to music in my head, to fight the tedium of the drive.  Eventually, my friend said "would you please stop tapping?  It's kind of distracting."  I agreed, and we drove along for a while in silence.
After a few minutes, I noticed a tension forming in my chest and jaw—sensations I associate with anger.  And with this came a nearly irresistible urge to start tapping again, or do anything that would divert my attention from the mounting discomfort in my body.
Suddenly, it dawned on me that my behavior was distracting—not just to my friend while he was trying to read the map, but to me.  I was feeling angry, and the purpose of the tapping was to avoid experiencing my emotions.  It definitely wasn't just a matter of avoiding boredom—the feelings that came up when I stopped my distracting behaviors were deeper and more intense than that.  As psychologist Bruno Bettelheim wrote, "[b]oredom is a sign of too many feelings, too deep and too hard to summon to the surface."  What's more, I had the disturbing realization that I was distracting myself in some way in almost every situation I entered in life.
With this understanding in mind, I made an effort to stop my self-distracting behaviors.  I resolved to find out what sensations I was spending my life avoiding.  As I expected, a storm of intense feeling struck my body as I went through life undistracted.  But the experience wasn't purely unpleasant.  I also found myself experiencing peace, joy, and fulfillment more intensely than before.
Without my distractions, my experience of the world took on a new depth and richness.  As psychologist Christine Caldwell observes in Getting Our Bodies Back, "[o]ur happiness lies in our ability to experience life directly and to the hilt," and abandoning the ways we divert our attention from what we're feeling thus helps us to be happy.
Stopping my self-distraction also had a larger and more concrete impact.  In my old job as a lawyer, I'd often let my mind wander, checking my e-mail, listening to music, and so on to divert my attention while doing something I found dull.  As expected, my dissatisfaction became very strong when I stopped "taking the edge off."
I quickly understood I had entered my career for a host of wrong reasons, and that for years I'd been desperately desiring a new direction.  Through self-distraction, I'd been deliberately keeping that knowledge from myself, so I wouldn't have to make difficult choices about the next steps in my life.
The result was that I started writing books and articles and began my coaching practice, and ultimately I left my law firm to pursue these activities full-time.  This brought a greater sense of purpose and freedom into my life.  If I hadn't stopped distracting myself, I probably would have continued to settle for a career that was, for me, second best.
Perhaps you, like most people, have behaviors you use to keep from getting bored in your daily life.  Maybe you talk to yourself, watch TV, play loud music, drink alcohol, or something else.  You may not think of these as ways to distract yourself from your emotions—they may seem like perfectly natural antidotes for those moments when you're doing something you have to do but don't want to do.
If you do behaviors like these, I'm not going to ask you to stop them outright.  Instead, I suggest you just try a few simple experiments and see whether they make your life more enriching and fulfilling.
First, just go through the day as you normally would, observing how often you're engaging in these distracting behaviors.  How much of your life are you living distraction-free?  How much time do you spend each day fully focused on what you're doing, open to every sensation and emotion you're experiencing?  You may be surprised at how little time you spend being truly receptive to the world.
Second, try stopping just one of the self-distracting behaviors you do, and notice the effect.  Do you find yourself thinking unpleasant thoughts you haven't wanted to focus on?  Are you suddenly flooded with emotions you didn't know you were feeling?  Do you find yourself compensating by immediately turning to another diversion?
If you consider these questions for a few minutes, I'm confident you'll get some insight into who you are and the way you see and respond to the world.  As Mark Linden O'Meara explains in The Feeling Soul: A Roadmap To Healing And Living, "[j]ust as a doctor becomes quiet and uses a stethoscope to listen to a patient's heart, so too must you quiet the things around you, focus and listen to what is going on inside.  Doing this allows you to obtain the information you need to gain the awareness required to create a shift in your feelings, behaviors and thoughts."
We use distracting behaviors to hide from the areas of our lives and ourselves we aren't fully comfortable with.  These areas of dissatisfaction are the "edge" we "take off" by twitching, drinking alcohol, talking to ourselves, and so on.  Allowing ourselves to see and experience these areas does make life "edgy" for a while—we're confronted by strong sensations we may not have let ourselves have for a long time.
However, we have to let ourselves see where our lives need improvement to actually begin improving our quality of life.  By distracting ourselves, we deprive ourselves of opportunities to make positive changes, and condemn ourselves to a second-best existence.  If you want to change your life for the better, a key first step is allowing yourself to fully experience life distraction-free.