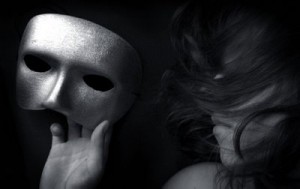 Evelyn graciously asked me to share some thoughts about self-love for a compilation of posts she's putting together.  I thought I'd start by sharing a story about a moment just a few days ago when I showed myself some love.
I must have looked a little mopey, because my friend asked me whether I was all right.  At first, I decided I didn't want to "burden" her with my problems, and I told her I was fine.
But my friend, thankfully, wouldn't let me off the hook.  "No, really, what's going on?" she said.
Finally, I dropped the façade and told her what was up.  "I haven't been getting enough done," I said.  "I've been sitting around watching boxing matches instead of focusing on my projects, and I feel really embarrassed about it."
The Truth Will Make You Laugh
Suddenly, I found myself laughing, and my body felt lighter.  There was something about telling my friend how I was actually feeling, without making any effort to look "okay," tough or reasonable, that felt so liberating.  The grim story I'd been telling myself about how irresponsible and bad I was started melting away.
This is a good example of what I think self-love is all about, because — for me — it's about letting go of my resistance to what I'm feeling.  I'm most loving to myself when I fully accept my experience, without demanding or pretending that I feel differently — even if what I happen to be feeling is embarrassment and shame.
Self-Love Isn't Easy
What this story also illustrates is how difficult and vulnerable self-love can be.  It can feel risky to admit to ourselves, or to someone else, what's actually in our hearts, rather than pushing away our anger, hurt, and sadness, and acting like everything's all right — like I did when my friend first asked me how I was.
After all, many of us worry that, if we told someone we were feeling grief, fear, or some other "negative emotion," they might criticize or reject us.  Many of us also fear that, if we just let ourselves feel the hurt that's present, rather than running from it, the pain might go on forever.
But I've found that, when I'm willing to fully accept how I feel in this moment, no matter what it might be, that's when I get access to the joy and lightness I want in my life.  Any energy I was using to avoid what I'm feeling gets freed up and becomes vitality.
Loving Our Unloving Moments
It's funny — this is even true in moments when I'm being hard on myself.  By acknowledging that "I'm not being very compassionate to myself right now," without pretending to be happy or confident or anything else, I honor myself, and open the way back to wellbeing.
I think real self-love, at the core, is about caring for ourselves deeply enough to be honest — with ourselves and others — about what's going on inside us.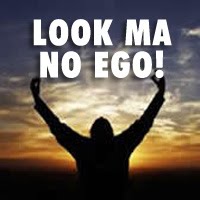 I haven't been on the internet much lately, because I've been deeply engaged in a new project.  I've been creating a computer game with a friend.  It's built around an adventure story, as many games are, but the main focus is my ideas about what the spirituality of prehistoric people was like.
Being a reflective sort of guy, as I've worked on this, I've been asking myself from time to time "why am I doing this?"  Two reasons have come to mind.  One is that I think this game could really stimulate the personal growth of people playing it.  The other is that I want to be recognized, and for people to think I am cool.
Are My Wounds Behind The Wheel?
The second reason has troubled me a bit.  If I'm doing this because I want people to think I'm cool, doesn't that mean my ego is driving the project?  Doesn't that mean my wounded child part — the part that feels abandoned and needs approval — is really behind what I'm doing?  And if so, is it healthy for me to keep moving forward?
I hang out with lots of folks who are "on a spiritual path," or interested in self-development, and many of them are dealing with the same dilemma.  They worry that, if they work on a project they feel called to do, they'll be feeding the "selfish" part of themselves, instead of doing the seva, or selfless service, they think they should do.
After a lot of thinking about this issue, I've come to the conclusion that an "ego-free project" is a pipe dream.  No matter what I do, I'll probably be motivated, to some degree, by a desire for approval — and, I'll also be driven by a genuine wish to serve.  In other words, there will always be a mix of "healthy" and "unhealthy" motives behind everything I do.
Real Self-Love Loves The Ego
Although I can't totally get rid of these "unhealthy" motives, and the ways I operate from a sense of lack instead of abundance, I can choose how I relate to those motives.  I can choose to acknowledge and accept them, rather than pretending they aren't there or beating myself up because they exist.
When I can admit, without self-blame, that "part of me is wanting attention," a weight lifts from my shoulders, and my body feels lighter.  In those moments, I'm practicing real self-love, as opposed to just loving the parts of me that I label as pure and righteous.
On the other hand, pushing those "unhealthy" parts away, in my experience, just creates more unhealthiness.  When I pretend I don't have a "selfish" part, I end up projecting my selfishness onto others — judging them as self-centered, and casting myself as superior.  That's an unpleasant experience for everybody.
I often notice the same dynamic when I'm with people whose spirituality is all about "selflessness" — when they talk about the volunteer work they do, with no expectation of reward or approval, I usually notice an undertone of aggression that sounds to me like "and how much service do you do?"
I've harped on this theme lately, but I think it's important — that personal growth in its highest form is about getting comfortable and familiar with all parts of ourselves, including those we tend to label as bad, inappropriate, embarrassing, and so on.  The more "okay" we get with those parts, I think, the more peace and focus we can find in all areas of our lives.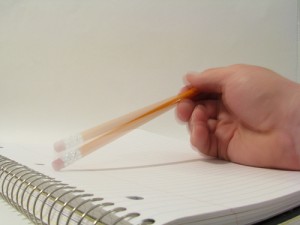 I do something kind of unusual when I'm writing.  (I know, shockingly enough.)  I keep a journal of what I'm feeling and thinking when I'm faced with writer's block.
To an outside reader, this journal would probably seem painfully repetitive, because it talks about the same worries again and again.  Some common themes are:
* "I think I had the last decent idea of my life a few days ago, and the well has officially run dry."
* "I'm not sure I have the brain cells left to do this kind of piece anymore."
* "I'm never going to finish this article — I might as well delete it."
Why would I want to keep an angst-filled journal like this?  Because I'm a masochist?
I've Been Through It All Before
Actually, this has been one of the most helpful techniques I've discovered in a while for staying focused and motivated as I write.  The fact that the journal sounds like such a broken record is really what makes it so helpful.
Why?  Because the goal of this journal is to remind me that, no matter how much hand-wringing I may be doing as I'm writing something, I've been through it before.  There's no moment of blankness, doubt about the originality of what I'm saying, or concern that I've "lost my mojo" that I haven't experienced in the past.
And yet, even in the face of those doubts and fears, I've managed to finish my piece.
On one level, this is simply a reminder that I have the strength to handle whatever writing-induced suffering I'm going through.  But at a deeper level, it's a way to keep in mind that, just like every experience we have as human beings, that creative blankness we call writer's block is fleeting.  It passes away quickly.
From Black Hole to Break Time
My sense, from looking inside myself and talking to people, is that a lot of the suffering we do around writer's block happens when we worry that it will never go away.  That sense that we're empty of ideas can actually be kind of scary — almost as if the emptiness might grow and swallow us up if we let it.
Naturally, many of us tend to write in fits and starts, running off to fold our socks or play Solitaire when the emptiness arises.  Unfortunately, when we write this way, we usually don't make as much progress as we'd like.
But when we keep in mind that the emptiness is fleeting, those blank moments become so much easier to be with.  Instead of looking like a black hole threatening to devour us, that blankness starts to seem more like a welcome moment of rest before we unleash our creative energies again — just as our bodies naturally cycle between waking and sleeping.
I think "this too shall pass" is a great mantra for moments when we're feeling creatively empty, just as it is in other parts of life.
Once upon a time, my goal was to lead a life that was completely criticism-proof.  Once I had the "right" job, credentials, relationship, and so on, no one would ever accuse me of falling short in any area.  I'd get nothing but respect from everyone I worked with and knew.
Of course, this plan didn't quite pan out.  As wonderful as my job and education may have looked to the world, and as hard as I worked, there would always be someone who'd come up with ways to find fault with me — whether it was a client, boss, intimate partner, or someone else.
"Spiritual Bulletproofing" Didn't Work Either
So I tried another approach.  I decided that, instead of trying to create a life no one would ever criticize, I'd make myself immune to criticism.  I'd find some spiritual practice, or personal development tool, that would help me grow a skin so thick that nothing would ever get through.
Unfortunately, this didn't work either.  As it turned out, no amount of meditation, going to men's groups, forcing myself to do scary stuff, or anything else completely took the sting out of people's jabs.  It became clear that, probably, I was never going to feel completely okay with getting ridiculed, condescended to, and so on.
This seemed like a depressing discovery at first.  But eventually, it led to a valuable realization:  If there will always be people who criticize me, and I'll never be 100% "zen" about it, I might as well just do whatever I want with my life.  How liberating it felt to give up my painful quest to build a "bulletproof life," or numb myself to the pain of people's putdowns, and just live the way I wanted.
It's Okay To Get Hurt
This points to an area where a lot of personal development ideas, in my opinion, go astray.
On one hand, so many tips and tricks out there are meant to help us avoid criticism — ways to ask questions in a job interview to make sure we don't get rejected, things to say when talking to the opposite sex to make sure we don't get "shot down," how to deliver a presentation that won't bore anyone, and so on.
On the other hand, on the more "spiritual" side of personal growth, we see many practices intended to get rid of the "ego" — the part of us that gets attached to our status, relationships, possessions, and so on.  Once the ego is cut down to size, the thinking goes, we won't get offended or hurt so easily, and we'll feel blissful even as our significant other is yelling at us.
Unfortunately, I think, neither of these approaches can get us what it promises.  There will always be people out there who can hurt us with things they say.  Getting hurt in that way, and in other ways, is just part of the human experience.
I've come to believe that self-growth, in its highest form, is about accepting that we're nothing more, and nothing less, than human.  No matter how developed or enlightened we become, we'll never be fully rid of our neuroses, hangups, and sensitivities.
The big paradox here is that, the more I accept that getting criticized and hurt once in a while is just part of life, the less I'm bothered by things people say, and the freer I feel to forge my own path.  Living is much simpler and easier when I can embrace my humanity, in all its perfect imperfection.
I've published a post over at The Change Blog, "Why Craving 'Results' Gets Us No Results," about how the fear of "not getting results" in our work can limit how much we accomplish, and how we can let go of that fear.  I hope you enjoy it, and I'm looking forward to your feedback!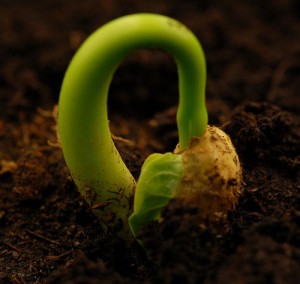 I used to be in search of a book, workshop or practice that would, in a matter of hours or days, change me forever.  I'd stop doubting myself, my relationships would always go smoothly, I'd become courageous enough to always say how I felt, and so on.
I had this goal in mind, consciously or not, with every self-help book I bought, workshop I attended, and spiritual practice I tried.  "This is going to be the one," I'd say to myself.  "This teacher will transform my life and end my suffering, once and for all."
As my self-development journey wore on, it began to become clear that this wasn't going to happen.  I wasn't going to have some sudden breakthrough that would blast all my neuroses and shortcomings to ashes with white-hot divine light.
Being Okay With Being A Mess
My first reaction, when I realized this, was to blame the personal growth teachers I'd been learning from.  "They promised me all this wonderful transformation, but I'm still the same old mess," I griped.  "They must all be frauds."
But after spending some more time working on my growth, I began noticing something remarkable:  I was becoming more okay with "being a mess."  My insecurities, the weird ways my body tensed up in certain situations, and so on started to seem less shameful and more acceptable.
Gradually, what I discovered was that having fears, neuroses, and other "flaws" is actually a built-in part of being human.  I recognized that most of my suffering actually came from expecting myself to be more than human — to be a perfect, godlike being, free of limitations.  No seminar, book or practice, I came to understand, could turn me into that.
Acceptance Creates Transformation
And here's the real kicker:  the more I began accepting my hangups, the more they started falling away.  The more "okay" I became with my humanity, and all its quirks, the less I suffered.  Tight spots in my body that I thought would stay clenched forever finally began to relax.
One of the practices I found most valuable was to sit across from someone and just admit, as honestly as I could, what I felt as I sat with them — whether it was a fear that they were bored with me, a concern that they might not find me attractive, an irritation with them, or some other "compromising" fact about my experience.
Simply revealing, to another person, all the thoughts and feelings I was once too ashamed to discuss has been deeply healing.  There's nothing like the experience of showing up as the imperfect human being I am, without being criticized or shunned, and sometimes even being loved.
After being on this path for a while, I've come to believe that self-development, at its best, is about learning to embrace being human, with all the gifts, and limitations, that come with being part of our species.  It's great to strive for "neverending improvement" and all, but working to change ourselves can bring great suffering if we do it from a place of disliking who we are right now.
Interestingly enough, I think, when we become able to honestly say "if nothing about me ever changed or improved, that would be okay," that's when real transformation takes root.  But at that point, transformation is really the icing on the cake — the greatest gift is being able to accept who we are, right now.
You may have heard the old story of Sisyphus — the man condemned by the gods to push a boulder up a hill, only to see it roll back down and be forced to start over, for all eternity.
I think this story is a wonderful illustration of how human beings often suffer.  We're convinced that, in some way, we need to be better than we are, and we're constantly struggling to improve.  But somehow, we never seem to "get there" — perfection dangles just beyond our reach.
I've definitely seen this way of thinking in myself.  Sometimes, I notice myself hoping the next project I finish will finally "get me there" — at last, I'll be "okay," and I'll be able to relax.  But inevitably, when the project is done, the magical feeling of "okayness" I'm craving doesn't arrive, or it comes and goes in a flash.
I suspect this is why we often hear of celebrities, or others our society sees as "successful," acting self-destructively.  They fight so hard and so long to "get there,"
but even when they get what they want, that sense that everything's all right still seems to escape them.  Maybe they get into things like drugs to soften the blow of that letdown.
Does Liking Ourselves Equal Laziness?
On the surface, the solution seems obvious:  let go of the need to be better than you are, and accept yourself as perfect.  But many of us feel nervous when we contemplate that way of thinking.
After all, if we really thought we were perfect, why would we bother doing anything at all?  Why wouldn't we just plop down on the couch, grab the remote in one hand and a beer in the other, and never get up except to buy more beer?  Don't we need to feel dissatisfied with ourselves to keep trying?
In other words, the human condition can look like a Catch-22:  we can either feel okay with ourselves, but be lazy, or not feel okay with ourselves, but be perpetually frustrated.
Celebrating Our Perfection
I want to offer a different way of thinking about this issue.  As you've probably noticed, we tend to feel driven to celebrate our successes.  When we accomplish something big in our lives, we don't just want to lie down and veg out — we want to get together with others and share our excitement.
What if we were to accept that, right now, we're fundamentally perfect, and spend our lives celebrating that perfection?  What if we did all of our activities — our work, service to others, loving relationships, and so on — out of gratitude to God, the universe, or whatever other force is responsible for how perfect we are?
It's a huge relief for me when I can approach life this way — when I can drop the need to "make myself better," to fix what's supposedly wrong, to make others see I have something to offer, and so on, and instead act from a place of giving thanks for who and what I already am.
Yes, it's hard to think this way all the time, particularly when times get tough and it doesn't seem like there's a lot to rejoice about.  But when we're able to see things from this perspective, I think, we're at our most focused and peaceful.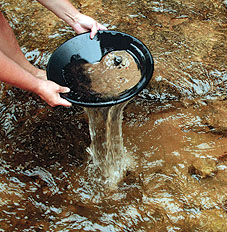 Robin recently said something, in one of her many uplifting comments, that really got me thinking.  She asked how I came to be so insightful about human nature.
I agreed with her that I do have a pretty good sense of what makes people tick, and I pondered for a bit how I got that awareness.  Eventually, I realized I got it by being kind of withdrawn and alone as a kid.
When I was little, I didn't feel very comfortable relating with other children.  The way they communicated and played looked easy, but when I tried to get involved it didn't come easily to me.  So I took to hanging back and observing, hoping to get a sense of how I could have the fun they seemed to be having.
This was a painful time, but it had wonderful benefits.  All that people-watching did give me a strong sense of what motivates human beings, why they hurt and how they heal.
Is Personal Development About Avoiding Pain?
As I thought about this, it occurred to me that the story of my own growth is very different from what we normally hear about personal development and how to create it.
Often, it seems to me, personal development is presented as a bunch of "tips and tricks" for avoiding suffering.  Common examples of what I mean are:
* If you master the right lines and body language, you'll always "get the girl" (or guy), and you won't have to feel alone.
* If you learn the right way to organize your e-mail, you'll be super-productive, and you won't have to feel anxious about your work.
* If you use these super-savvy-SEO marketing tips, you'll escape the 9-to-5 grind, and you'll never feel trapped and frustrated again.
And yet, I think my most profound periods of growth have been the times when I've suffered the most – like those hours I spent on the outskirts of the playground as a kid.
What's more, in moments when I've matured the most, suffering has been unavoidable.  When I was little, I had to go to school and be with other kids, and no one was around to teach me "social skills" and make relating easier.  But if I'd been able to somehow escape that situation, I wouldn't have gained an acute understanding of people's inner lives.
Sitting With Suffering
Experiences like this have taught me that, when I find myself suffering, turning to "tips and tricks" to escape isn't always the best idea.  Sometimes, it's more helpful to "sit with" the hurt — to let go of distractions and turn my attention toward what I'm feeling.
When I'm feeling lonely, for instance, I've taken to getting intimate with my loneliness.  I try to tune into the body sensations that tell me I'm feeling alone.  For me, aloneness shows up as a heaviness in my solar plexus.
Interestingly, the more familiar I get with that sensation, the more comfortable, and the less threatening, it seems.  I start to realize that, as Michael Jackson put it, it's "just another part of me," and there's a peace that comes with that realization.
Of course, I'm not recommending that anyone seek out suffering to mature more quickly.  As I'm sure you know, there's no need to go looking for pain in this world — it's here in abundance.  The Buddha put it simply:  "existence is suffering."
What I'm suggesting is that "crappy" times in our lives are often our most powerful periods of growth — and that the deepest self-development happens when we open ourselves to pain, instead of numbing ourselves to it.
Ready to get off the "time management treadmill"?
You've tried all the usual productivity advice:  make to-do lists, reorganize your e-mail, color-code your folders, and so on.  You've probably bought more than enough books, CDs, planners, special notebooks, and "apps" as well.
So why do you still find yourself procrastinating, getting distracted, feeling anxious, and not making the kind of progress you want in your work?  Why does getting through your daily routine still seem like such a frustrating chore?
The answer goes deeper than planners and iPhone apps . . .
Although there's a lot of sound advice out there, it usually doesn't deal with the biggest obstacle we tend to face in getting our work done:  our own minds.  As I think you know from experience, arranging your e-mail subfolders in some fancy way won't be enough to keep you on task if:
You keep getting to the end of the day, and feeling like you didn't accomplish enough
You're working from home, and it's hard to stay on task when no one's keeping tabs on you
You feel overwhelmed when you see a lot of items on your to-do list
Your mind keeps jumping around to all kinds of different ideas when you're trying to focus on something
You struggle with a sense that you've got to do everything perfectly, or not do it at all
You have trouble starting a project you want to do, because you worry that it's not going to be good enough
You have difficulty saying "no" to requests, and protecting your time, when you're trying to do a task
You're tired of beating yourself up and forcing yourself to work
You get bogged down in resentment, because it seems like people don't appreciate what you do
Most of us are in the habit of running from uncomfortable feelings and sensations like these when they come up as we're working.  To distract ourselves from them, we check e-mail, play Minesweeper, get up and pace around, or do something else.  Unfortunately — and this is key — when we distract ourselves from our discomfort, we also take our attention off our work.
What if, instead of running away from difficult emotions and sensations, you could learn to accept and allow them? What if you could choose to move forward in your work, even when discomfort is coming up?
That's what the Work Consciously Audio Course is all about.
For thousands of years, mindfulness practices like meditation, yoga and qi gong have helped people learn to be with silence and discomfort, concentrate on one thing for a long time, and even find peace and joy doing it.  This program is about using practices like these "in real time" — while you're at your desk doing a task — to stay focused and motivated as you work.
To get a sense of what this is about, next time you find yourself wanting to turn away from your work, pause instead, and notice what you're feeling.  What kind of discomfort is there — tension, heat, itching, or something else?  Where is it in your body?
Now, see if you can keep breathing, relax your body, and just allow that discomfort to pass away on its own, without trying to fight it or flee from it.  Notice how, the more you welcome the uncomfortable feeling or sensation, without resistance, the easier it is to be with.
This is just a taste of the practices offered in the Work Consciously Audio Course.  In this program, you'll learn how to:
Let go of anxiety that used to paralyze you in your work
Develop a longer attention span and feel less distractible
Stay focused even when you're feeling the urge to procrastinate
Motivate yourself by getting in touch with your desire to contribute to the world
Return your attention to the present when it's drifting off
Become aware of the unconscious ways you sabotage yourself in what you do
Set boundaries with others and protect the time you spend on your projects
Move through writer's block, and even use it as a source of inspiration
Bring the "real you" into your work by letting go of the "work persona" you put on in what you do
What others have said
"I found Chris's material in the course amazing!  And what I mean by that is the value that he provides, the wisdom he shares and the practical applications he leaves us with can literally transform our life and work.  And he does it all, with the most loving and authentic approach."
- Evita Ochel, author of EvolvingBeings.com
"We all need some nudges along the way to keep our thinking, writing and designs fresh and refreshing.   The [Work Consciously Audio Course] is a good work out."
- Patricia Hamilton, author of PatriciasWisdom.com
And here's some of the wonderful feedback I received about Inner Productivity:
"Chris Edgar has taken an exploratory dive into the procrastination pit and come up with a cogent explanation of this phenomenon as well as an elegant set of techniques to transcend it.  It's a great read and a useful guidebook for turning the daily grind into something much more interesting and engaging."
– David Allen, bestselling author of Getting Things Done: The Art of Stress-Free Productivity
"Inner Productivity will show you how to clear your inner clutter and create a pathway to success!"
– Marshall Goldsmith, bestselling author of What Got You Here Won't Get You There
"Real productivity doesn't come from forced behaviors.  Inner Productivity can help you connect with the inner state of being that can empower you to act in new ways, choose new perspectives and have a different experience.  There is no greater productivity than connecting with your true self."
– Tama J. Kieves, bestselling author of This Time I Dance!: Creating the Work You Love (How One Harvard Lawyer Left It All to Have It All)
"Inner Productivity is packed with practical examples of how to achieve greater results and peace of mind at work."
– Laura Stack, bestselling author of Leave the Office Earlier: The Productivity Pro Shows You How to Do More in Less Time . . . and Feel Great About It
"A wonderful guide for organizing both your physical and your head space."
– Peter Walsh, bestselling author of Enough Already!: Clearing Mental Clutter to Become the Best You
Download the introduction
To get a sense of what the course is all about, you can listen to the introduction here free of charge.  If you'd prefer to read it, you can view a text version here.  Whether you buy the program or not, I'm confident that just listening to this section will fundamentally shift the way you think about your work and what's possible for you in it.
One unique part of this course is that, if you download the program, you'll also receive a 100-page document with the entire text of the course.  If you prefer reading to listening, or you'd like to review the exercises you've done in written form, this will be an ideal resource.
Buy the course
The audio course is available for $24.95.  I've tried to keep it affordable because I want everyone, including people who want help getting through the job application process — and who benefit a lot, I've found, from my book Inner Productivity — to have access to this program.
You can buy the course using this PayPal button:
If you're done with buying fancy gadgets and notebooks, and you want to really get to the source of what's holding you back in your work, this is the program for you.  I think you'll find this course will help you bring your creative gifts into the world, find the efficiency you want in your work, and even have some fun in what you do.
Wishing you the best in your work and elsewhere,
Chris Edgar