Photo of my place while writing this show (okay, actually some Steve's Quest background art)
Watching a few seconds of my show (which you'll be able to do very soon!) will probably make it clear that I didn't write the piece with any particular "market" or "demographic" in mind.
After all, the main character is a software engineer in his early to mid-twenties, and most of the other characters are in his age range.  However, the show's music is deeply influenced by rock music from the mid-to-late '80s — around the time people in their twenties today were being born.
That is to say, I didn't try to tailor the music or the content of the show to people in the age group of the main characters, or people of any other age, race, gender, income, IQ, shoe size, or anything else.  I wrote the piece purely based on what I see as entertaining and meaningful.
Strangely Enough, I've Been Doing Research
The funny thing is that, even though I set out to do this project solely to please myself, I've found myself doing a lot of "research" while writing the show — listening to songs from other musicals, reading excerpts from sci-fi novels, watching animes to get a sense of the art style I want, and so on.
As long as the research I've done has been in the service of getting my own, unique message across, as opposed to making sure I appease this or that "demographic," it's been surprisingly easy and even fun to do.
On the other hand, if I'd gone into the project with the goal of getting lots of visitors or ad revenue or some other measure of internet success, or modeled the songs or plot on past hit musicals, I probably would have felt too much resentment to stay as motivated as I've been.
Market Research and the Inner Sulky Teenager
I think the reason is this:  whenever I do anything from a place of trying to get approval, some part of me instinctively rebels.  There's a part of me that knows I'm okay whether or not people like me, and that part gets annoyed when I lose sight of that truth.  The result is passive-aggressive sluggishness.
Maybe there are people who don't feel this kind of resentment, or are able to just muscle through the part of them that hates approval-seeking.  But my sense, from just being with myself and talking to people, is that the best way to stay motivated in working on a project is to do something that would be compelling and exciting to you even if the rest of the world ignored it.
What do you think?  Is all this totally unrealistic or does it make sense?
If I see myself as a burden, I probably won't talk to you.  When I see you, I'll most likely think "oh, they must have so many interesting and fun people around them — they don't need me taking up more space in their life."  To make sure I don't bother you, I'll avoid you.
Or maybe I'll approach you, but I'll carefully plan how I'm going to behave to ensure that you don't see me as a burden or a waste of your time.  Maybe I'll make sure to mention how successful I've been at this or that, so that you know immediately that I'm "worth meeting."
But if I see myself as a gift, talking to you will be the obvious choice.  I'll see you and think "I'll give them the joy of connecting with me, and make both of our lives more fun."
What's more, if I have this mindset, I'll be okay even if you don't want to talk to me.  Your rejection may sting, but it won't shake my conviction that, in the grand scheme, my existence is a good thing for the universe.
The Same Goes For Creating Stuff
In my experience, whether I see myself as a gift or a burden doesn't just affect the way I meet (or don't meet) new people.  It also has a big impact on how I approach my creative projects.
If I see myself as an imposition on people, I probably won't write anything.  Each time I come up with an article idea, I'll talk myself out of writing the piece, thinking "so many people have probably written about this already — I'll bet I'd just bore everybody."
Or maybe I'll write the piece, but I'll try really hard to ensure that readers see how smart or original I am, and don't see me as dull or average.  Maybe I'll use lots of big words, or take months to write my piece because I'll constantly second-guess everything I say.
On the other hand, if I see myself as a gift, the act of writing will have a light, "flowing" quality to it, because I'll be secure in the knowledge that what I'm creating will uplift somebody out there.
Being A Gift Is The First Step, Not The Last
Experiences like these have convinced me that the conventional wisdom about creativity in our culture has it backwards.
We tend to think that, if we want to "be a gift" to others — if we want to contribute something to the world — we have to create something really amazing.  Once we've written that groundbreaking novel, we'll finally become worthwhile.
The trouble is that, if we refuse to see ourselves as a gift until that great project is complete, the project will be painful and difficult to do.  We'll be constantly worried about putting out inadequate work and burdening or bothering people, instead of feeling excited about how we're going to enrich others' lives with what we're doing.
So, I think that learning to see, and treat ourselves, as a gift to the world — even before we've "hit our peak" creatively — is crucial if we want to enjoy, and get a lot done in, our work.
With that said, I've got some more gifts to shower you all with.  In my last post, I shared some of the videos I've been doing recently, and they sure provoked some interesting discussion.  I hope the next four I'll share in this post will do the same. Enjoy!
It's funny how scary it can be to relax.
When I was a kid, I came to believe that, when I relaxed the muscles in my jaw and behind my eyes, my face took on a doe-eyed, "begging" look.  This, I thought, made me appear weak, and an easy target for bullying.
So, I took up the habit of tensing the muscles in my face when I was around other children.  I thought having a tightened-up face would help me look tougher, and discourage my peers from putting me down.  I carried this habit into adulthood.
Unfortunately, I Got My Wish
I think this strategy worked to some degree.  When I walked around with clenched facial muscles, people usually avoided me, and nobody messed with me.  I probably did look kind of intimidating.
But this approach, while it protected me, also tended to keep me alone.  By making me look a bit scary, it drove away people I could otherwise have gotten to know.
So, over the past few years, it's been my practice to keep my attention on my face when I'm around people, and relax the muscles when I notice them getting tight.
The Relaxation Ripple Effect
At first, this was scarier than I expected it to be.  I felt pretty vulnerable walking around with what I saw as my "Bambi eyes" or "Japanese cartoon eyes" on display.  Would people mock me, refuse to take me seriously, or something along those lines?
As it turned out, that's not what happened at all.  When I started relaxing my jaw, the world actually started to seem more relaxed as well.  Even people I didn't know started saying hello and smiling at me from time to time, which hadn't happened before.  I wasn't showing up as weak — I was actually coming across as more open and genuine.
It's kind of like the experience I had when I first started meditating.  Everybody around me suddenly seemed so calm, and I found myself asking "did everyone else take up meditation too?"
Seeing For Yourself
It's become almost clichéd to talk about how we're all one at a deeper level, everything we do affects everybody else, and so on.  But experiences like mine, I think, show that this isn't woo-woo mysticism — it's a down-to-earth fact that you can confirm for yourself at any time.  In a very real sense, when I relax, we relax.  By the same token, when I freak out, we freak out.
If you want to experience what I'm talking about, try this.  Next time you're around people, put your attention on your body, and notice any area where you're tensing up — whether it's your jaw, shoulders, stomach, or somewhere else.   Then, see if you can let go of the tightness in that spot.
Once you've done this, take a look around.  Do the people around you seem any different?  Are they acting differently toward you?  I think, if you look closely enough, you'll notice that their bodies seem looser and more comfortable.
It may be subtle at first, but I suspect it will become clear that, when you relax, the world relaxes with you.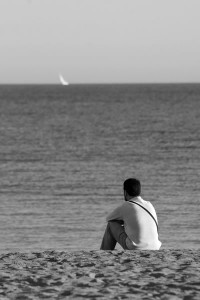 Like most people, I have moments of loneliness.  They tend to begin with thoughts about how I wish I had more people around me, everyone else is probably having fun and I'm not, blah blah, et cetera, ad nauseam.
If I look more closely at my loneliness, I usually notice that, underneath all the thinking, there's a sense of emptiness in my body.
For me, the feeling of emptiness I call loneliness shows up in my pelvis and groin area.  It's as if there's nothing connecting my lower back to my legs, and I might be in danger of spontaneously splitting in half.  (Not to mention all the other implications of having no groin.)
Can't Fight This Feeling
I used to assume, when I felt this sensation, that I had to "do something about it."  I needed to call my friends, go hang out in a public place, or something along those lines, to make my loneliness go away, and "make myself feel better."
I eventually realized, though, that my efforts to fight off loneliness didn't usually succeed.  This is because the things I do aren't fun when I do them from a place of wanting to avoid feeling alone.
If I call you on the phone, hoping you'll make me feel better, the conversation will probably have a desperate, forced quality for both of us, even if that quality only shows up in subtle, unnerving ways.  Many people stay in relationships that have that quality for years, and wonder why they never feel fulfilled.
Exploring the Emptiness
What I've learned is that, when I feel that empty sensation, the best approach is to put my attention on the emptiness — to get a sense of how big the space feels, the shape of the empty area, whether it has a color, and so on.  I explore the space, rather than trying to fill it up or block it out.
When I come to that vacant feeling with curiosity, the vacancy starts to seem fascinating, rather than threatening.  And here's the best part — the same wonder I bring to that empty feeling starts to spill over into the rest of my life.
When I'm in that curious place, I find myself wanting to be with people — not from a place of trying to relieve my loneliness, but to explore what it's like to relate with others.  I actually want to know you, rather than to use you to make me feel better.
Maybe Life Is About Embracing Space
The more exploring I do, the more I'm starting to suspect that this isn't just true for loneliness — it's true for all of the emotions we tend to label as "negative" or "bad."  Anger, sadness, frustration, and so on all seem to be tied to a feeling of inner spaciousness.
Anger, for instance, tends to come up when we think a weak (empty) part of us has been exposed, and we feel a need to protect that part from harm.
Our first instinct is to see these feelings as holes we have to fill — maybe through money, sex, food, or something else.  But I've come to think that, when we start exploring that space instead of trying to get rid of it, we deepen our enjoyment and appreciation of living.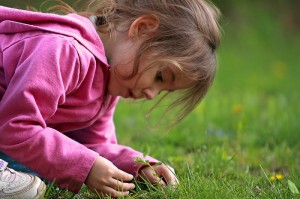 Some say we have an "inner child" — a part of ourselves that's "emotional," vulnerable, and open about its wants and needs.  Lots of personal growth work is about accessing and nurturing this "inner child" part.
Personally, I'm not a fan of the term "inner child."  In our culture, it's usually seen as a criticism to label someone or something a child.  If I call you "childish" or "childlike," I'm basically saying you're weak, spoiled, selfish, irrational, and so on.
I think I've got a better name for this vulnerable, emotionally open part.  I want to call it the "inner adult."  After all, doesn't it take maturity and courage to step up and say what we're feeling, and what we need and want?
I don't know about you, but expressing desires and emotions can be scary for me.  It can feel risky to tell someone that I want to spend time with them, that I'm angry with them, that I love them, or something along those lines.  It took a lot of growth for me to get comfortable being that open.
Our Culture Has Adulthood Backwards
Of course, the conventional wisdom says the opposite.  It seems the ideal adult, in our culture's eyes, is emotionally closed, and never asks for anything.  We're supposed to be tough and self-sufficient, and "never let 'em see us sweat."
Self-development, from this point of view, isn't about learning to express what we feel and want — it's about acquiring money, credentials, and other stuff, so that we'll become "important" and others will start giving us what we want even though we don't ask for it.
Ironically, though, this "superman" or "superwoman" image is often just a manipulative strategy, developed in childhood, for getting our needs met.  The idea is that, if we look invincible and "unemotional," we'll please our caregivers, and they'll give us the love and attention we crave.
That invulnerable façade is really a ploy by a scared kid who fears that his parents will criticize him for expressing his needs, and thinks they'll only care for him if he impresses them with his need-lessness.
It Takes Maturity To Be Vulnerable
What usually passes for "adulthood" today, I think, is really a deep-seated insecurity and immaturity.  It's the qualities we tend to see as "childlike" — openness, vulnerability and curiosity — that take real wisdom and maturity to develop.
To be clear, I don't mean to say that, in order to grow, we should imitate children.  We don't need to throw tantrums or grab stuff we want from other people.  One important distinction I think we come to see with age is the difference between telling someone what we want, and using force or acting out to get it.  Children aren't always aware of that distinction (though, of course, adults aren't always either).
My point is that self-development, in many ways, is about unearthing the parts of ourselves we buried because we learned, as children, that they weren't acceptable.  A big part of "growing up," I think, is rediscovering who we've always been.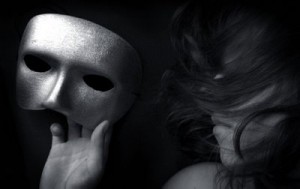 Evelyn graciously asked me to share some thoughts about self-love for a compilation of posts she's putting together.  I thought I'd start by sharing a story about a moment just a few days ago when I showed myself some love.
I must have looked a little mopey, because my friend asked me whether I was all right.  At first, I decided I didn't want to "burden" her with my problems, and I told her I was fine.
But my friend, thankfully, wouldn't let me off the hook.  "No, really, what's going on?" she said.
Finally, I dropped the façade and told her what was up.  "I haven't been getting enough done," I said.  "I've been sitting around watching boxing matches instead of focusing on my projects, and I feel really embarrassed about it."
The Truth Will Make You Laugh
Suddenly, I found myself laughing, and my body felt lighter.  There was something about telling my friend how I was actually feeling, without making any effort to look "okay," tough or reasonable, that felt so liberating.  The grim story I'd been telling myself about how irresponsible and bad I was started melting away.
This is a good example of what I think self-love is all about, because — for me — it's about letting go of my resistance to what I'm feeling.  I'm most loving to myself when I fully accept my experience, without demanding or pretending that I feel differently — even if what I happen to be feeling is embarrassment and shame.
Self-Love Isn't Easy
What this story also illustrates is how difficult and vulnerable self-love can be.  It can feel risky to admit to ourselves, or to someone else, what's actually in our hearts, rather than pushing away our anger, hurt, and sadness, and acting like everything's all right — like I did when my friend first asked me how I was.
After all, many of us worry that, if we told someone we were feeling grief, fear, or some other "negative emotion," they might criticize or reject us.  Many of us also fear that, if we just let ourselves feel the hurt that's present, rather than running from it, the pain might go on forever.
But I've found that, when I'm willing to fully accept how I feel in this moment, no matter what it might be, that's when I get access to the joy and lightness I want in my life.  Any energy I was using to avoid what I'm feeling gets freed up and becomes vitality.
Loving Our Unloving Moments
It's funny — this is even true in moments when I'm being hard on myself.  By acknowledging that "I'm not being very compassionate to myself right now," without pretending to be happy or confident or anything else, I honor myself, and open the way back to wellbeing.
I think real self-love, at the core, is about caring for ourselves deeply enough to be honest — with ourselves and others — about what's going on inside us.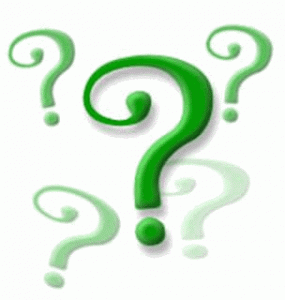 I usually don't feel drawn to doing "list posts."  Some of this is because of my unease about doing something "everyone else" seems to be doing.
So, as a personal growth exercise, I'm going to jump right in and do a list post!  I also think this is a pretty cool and valuable list of questions for building awareness about how we limit ourselves with our ways of thinking and being.
Without further ado, here are some questions I've gained a lot from asking myself.  Some of them may be uncomfortable to think about, but I think that kind of discomfort is usually a sign of growth:
1.  What quality in other people irritates you most? (For example, is it ambition, shyness, laziness, or something else?)  How do you have this quality in the way you live your own life?
2.  What quality in other people do you envy the most? How do you already have this quality in the way you live your own life?
3.  What emotion do you least want to feel? Is it fear, anger, sadness, or something else?  What do you do in your life to avoid feeling it?
4.  What do you most want people to think about you? What do you do in your life to make sure others think that?  What is that costing you?
5.  What do you least want people to think about you? What do you do in your life to make sure others don't think that?  What is that costing you?
6.  What have you done that you least want people to know about? What do you do in your life to make sure no one finds out about what you did?
7.  What have you done that you most want people to know about? How do you go out of your way to make sure people know you did it?
8.  If you knew, beyond a shadow of a doubt, that the only reason you're alive is to enjoy every moment, would you change the way you live?  How?
9.  If you knew that, no matter what you did or didn't do, you would love and respect yourself, how would you live your life?
10.  What would you create if you knew no one would ever see it? In other words, if you were 100% certain that your work would never make you famous or rich, and the only thing you'd ever get out of it was personal satisfaction, what would you choose to do?
11.  Here's another interesting way to put Question # 10:  How would you live if you knew that no one would ever approve of you? If you knew that nobody would ever be happy with the way you live, and that you might as well do whatever fulfills you, what would you do?
12.  How are you trying to please your parents with the way you live? What is that costing you?
13.  If you knew that you were 100% forgiven for everything you think you've done wrong, how would that change the way you live?
14.  If you cried in front of a stranger, how would they react? (Take the first answer that comes to mind.)
15.  If you got angry at a stranger, how would they react? (Same rule as Question # 14.)
16.  In what situations do you try to look happy when you really aren't?
17.  In what situations do you hold back from speaking the truth to avoid hurting someone's feelings?
18.  If you're a man, how do you think a man is supposed to act? How do you make an effort to act that way?
19.  If you're a woman, how do you think a woman is supposed to act? How do you make an effort to act that way?
20.  How is the "public you" different from the "private you"?
Whew!  And we're done.  It was an intense experience for me writing and thinking about those questions — I'm curious what it was like for you to read them.  You don't have to share your answers to the specific questions, but if you want to that's great too.  Thanks!
In other news: I did an interview with Evita Ochel of EvolvingBeings.com on meditation, how to do it and the benefits it can bring.  I hope you enjoy it.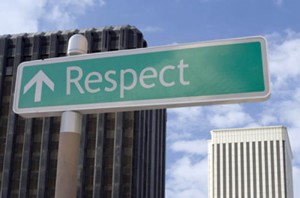 At a corporate job I did a while back, there was a manager whom everybody saw as a "royal terror."  People regularly left his office in tears, and left the company soon after.
One day, I asked a colleague why this man acted the way he did, and my coworker's answer was interesting:  "he's earned the right to act that way.  He's worked his way up to the top."
At first blush, this sounded silly to me.  "What do you mean, he's 'earned the right'?" I thought.  "Did God appear and tell him he could treat everyone like dirt?"
Waiting For Permission To Be Me
But later, it dawned on me:  in a way, I was trying to do exactly what this difficult boss had supposedly done.  I often had thoughts like:  "if I do really well at this job, I'll start respecting myself, and I won't be so scared of getting put down by other people," or "if I get a lot of praise for my work, I'll stop being so hard on myself."
In other words, just as this manager had, according to my friend, "earned the right" to rage at his subordinates, I was trying to "earn the right" to treat myself decently.
This may sound weird to you, but if you take an honest look at your own life, I suspect you'll find some place where you're striving to "earn the right" to be the person you want to be — and denying yourself permission to be that person right now.
For example, some people I know tell themselves:  "If I work hard enough and make enough money, I'll be able to spend more time with my family."  Or maybe, one day, they'll finally "deserve" to relax, be with the partner they want, or something else.
Giving Ourselves Permission
This idea that we have to "earn the right" to be or feel a certain way is deeply ingrained in our culture.  Unfortunately, I think, it leads to a lot of suffering.
After all, like I said, God doesn't seem to be in the habit of showing up and telling people when they've made enough money, received enough degrees, or developed firm enough abs to be who they want to be.  If we're waiting for someone to give us permission to be fully ourselves, we're setting ourselves up for disappointment.
At a deeper level, I think, "I haven't earned the right to be that way" is a story we tell ourselves to keep at bay feelings we'd rather not experience.  If I convince myself that I "don't have the right to be angry," the payoff is that I don't have to feel the discomfort, and handle the conflict, that can come with expressing anger.
The trouble with telling ourselves this kind of story is that, when we cut ourselves off from feelings that are hard to be with, life takes on a dull, muted quality.  Keeping ourselves from feeling angry, sad, compassionate, or whatever the emotion might be takes energy and leaves us drained.
So, I think we can all stand to ask ourselves:  if I gave myself permission to do what I want to do, and feel how I want to feel, how would I show up in the world?  Where am I holding back from expressing my joy, anger, or sadness?  For me, it's been a scary but powerful question.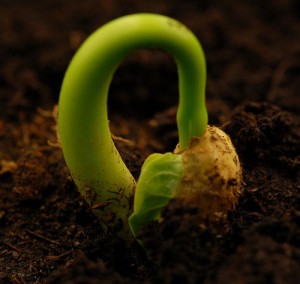 I used to be in search of a book, workshop or practice that would, in a matter of hours or days, change me forever.  I'd stop doubting myself, my relationships would always go smoothly, I'd become courageous enough to always say how I felt, and so on.
I had this goal in mind, consciously or not, with every self-help book I bought, workshop I attended, and spiritual practice I tried.  "This is going to be the one," I'd say to myself.  "This teacher will transform my life and end my suffering, once and for all."
As my self-development journey wore on, it began to become clear that this wasn't going to happen.  I wasn't going to have some sudden breakthrough that would blast all my neuroses and shortcomings to ashes with white-hot divine light.
Being Okay With Being A Mess
My first reaction, when I realized this, was to blame the personal growth teachers I'd been learning from.  "They promised me all this wonderful transformation, but I'm still the same old mess," I griped.  "They must all be frauds."
But after spending some more time working on my growth, I began noticing something remarkable:  I was becoming more okay with "being a mess."  My insecurities, the weird ways my body tensed up in certain situations, and so on started to seem less shameful and more acceptable.
Gradually, what I discovered was that having fears, neuroses, and other "flaws" is actually a built-in part of being human.  I recognized that most of my suffering actually came from expecting myself to be more than human — to be a perfect, godlike being, free of limitations.  No seminar, book or practice, I came to understand, could turn me into that.
Acceptance Creates Transformation
And here's the real kicker:  the more I began accepting my hangups, the more they started falling away.  The more "okay" I became with my humanity, and all its quirks, the less I suffered.  Tight spots in my body that I thought would stay clenched forever finally began to relax.
One of the practices I found most valuable was to sit across from someone and just admit, as honestly as I could, what I felt as I sat with them — whether it was a fear that they were bored with me, a concern that they might not find me attractive, an irritation with them, or some other "compromising" fact about my experience.
Simply revealing, to another person, all the thoughts and feelings I was once too ashamed to discuss has been deeply healing.  There's nothing like the experience of showing up as the imperfect human being I am, without being criticized or shunned, and sometimes even being loved.
After being on this path for a while, I've come to believe that self-development, at its best, is about learning to embrace being human, with all the gifts, and limitations, that come with being part of our species.  It's great to strive for "neverending improvement" and all, but working to change ourselves can bring great suffering if we do it from a place of disliking who we are right now.
Interestingly enough, I think, when we become able to honestly say "if nothing about me ever changed or improved, that would be okay," that's when real transformation takes root.  But at that point, transformation is really the icing on the cake — the greatest gift is being able to accept who we are, right now.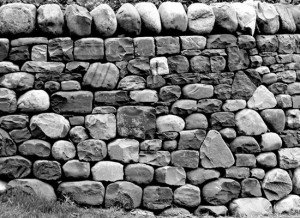 My focus used to be on helping people find fulfilling careers.  Like many of us, I assumed that, as soon as we find the "right" career — something we're passionate about, that pays the bills, that gives us a flexible schedule, or has whatever else we're looking for in a "dream job" — we'll get the joy we want out of our work.
After spending more time talking and working with people, I noticed something that changed my mind.  What I saw was that, after they changed careers, people tended to gripe about their new jobs or businesses in exactly the same ways they once complained about their old ones.
Back when a friend of mine was working a 9-to-5 job, he used to say, when asked about his work, that he "didn't want to talk about it."  Eventually, he started his own business, hoping to "do something that didn't feel like a job."  Unfortunately, a few months into his entrepreneurial stint, he began noticing himself telling people he "didn't want to talk about" how his business was doing.
Wherever You Work, There You Are
Examples like this taught me that, while we usually think we dislike our work because we have a bad job, often the problem has more to do with our relationship with ourselves.  My sense with the friend I mentioned, for instance, is that, on some level, he simply doesn't see himself and what he does as worth talking about.  It's no wonder, then, that he keeps "not wanting to talk about" everything he takes part in.
Perhaps you've heard this kind of talk before — "wherever you go, there you are," and all that.  What we don't usually hear, however, are suggestions for how to become aware of, and transform, these habits of thinking and feeling.  I'll talk about an approach I've found useful.
An Awareness-Building Exercise
Believe it or not, in the productivity workshop I lead with a yoga teacher, one of the exercises involves sitting in front of a wall, and staring at a piece of tape for half an hour.  The only thing the participants have to do is, whenever their minds wander away, simply bring their attention back to the tape.
After the exercise, we ask people what they experienced as they did it.  We usually find that they had a wide range of thoughts and sensations — some felt antsy, some got sleepy, some were annoyed at me for "making them" go through this process, and so on.
But we almost always learn that, no matter what a person feels while staring at the wall, it'll be a feeling they've had before.  For example, if they notice themselves internally griping "there's no point in doing this" during the exercise, that's probably something they often think while they're doing a project at work.
In other words, what this exercise teaches people is that they – not their jobs, their bosses, the office furniture or anything else — are the ones creating the suffering they're going through in their work.
Just getting conscious of this, I've found, can create a big shift in perspective.  In my experience, when we become aware of how much power we have over the way we experience the world, we often find ourselves spontaneously using that power to let go of ways of thinking that have troubled us in the past.