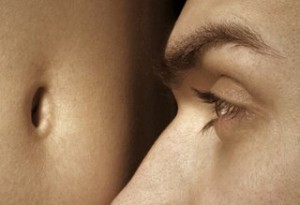 I recently noticed that, over the years (and it has been years) that I've been blogging, I've become less interested in giving advice to other people about what they should do, and more interested in just sharing my own experience of living.
I thought it would be interesting to take a moment and ask why I've moved in this direction.  I mean, let's face it — the most popular posts in the blogosphere seem to be lists of the best ways to pitch your business, the best iPhone apps to buy, and so on.  Why would I shy away from this "prescriptive" approach people seem to like and just start talking about myself?
"Prescription" Ignites My Inner Two-Year-Old
The most obvious reason is that I simply don't like being told what to do.  When someone tells me something like "here's how you should introduce yourself to people," my first instinct is to resist and perhaps even do the exact opposite of what I'm being told.
I may be unique in this sense — maybe, for some reason, I never fully grew out of the "Terrible Twos" stage of psychological development.  But my sense is that a lot of other people also instinctively dislike being told what to do, whether by their mothers or some random dude on the internet.
My Rejection of Projection
At a deeper level, though, what I've come to realize is that, when I'm writing about what someone else "should do," I'm usually, in reality, talking to myself.  If I'm telling someone how to organize their living space, for example, my own (physical or emotional) space is probably somewhat of a wreck, and I can likely stand to take my own advice.
Psychologists call what's happening here "projection."  Because we don't want to acknowledge what we're feeling and what's going on in our lives, we pretend as if someone else is having the experience we're having.  If I say "you sound really angry," it's likely that I'm projecting my own anger onto you because I don't want to admit that I feel it.
It feels riskier, but more honest, to drop the façade of telling you what to do, and acknowledge what's going on for me and what I want to do.  If I tell you that I want to be more organized, I take a risk, because I admit that I'm disorganized and therefore imperfect.  Still, it feels liberating to be able to simply speak my truth, without trying to look good or avoid criticism.
It also feels great to me when someone else tells me what's going on for them, and what they want and need.  It gives me a sense of permission to let down my own guard, and helps me to feel a connection with the person I'm talking to.
So that, in a nutshell, is why I've taken to navel-gazing lately, and why you should do it too (just kidding).