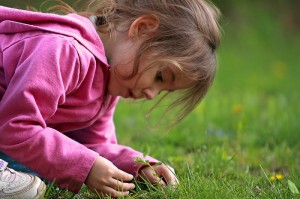 Some say we have an "inner child" — a part of ourselves that's "emotional," vulnerable, and open about its wants and needs.  Lots of personal growth work is about accessing and nurturing this "inner child" part.
Personally, I'm not a fan of the term "inner child."  In our culture, it's usually seen as a criticism to label someone or something a child.  If I call you "childish" or "childlike," I'm basically saying you're weak, spoiled, selfish, irrational, and so on.
I think I've got a better name for this vulnerable, emotionally open part.  I want to call it the "inner adult."  After all, doesn't it take maturity and courage to step up and say what we're feeling, and what we need and want?
I don't know about you, but expressing desires and emotions can be scary for me.  It can feel risky to tell someone that I want to spend time with them, that I'm angry with them, that I love them, or something along those lines.  It took a lot of growth for me to get comfortable being that open.
Our Culture Has Adulthood Backwards
Of course, the conventional wisdom says the opposite.  It seems the ideal adult, in our culture's eyes, is emotionally closed, and never asks for anything.  We're supposed to be tough and self-sufficient, and "never let 'em see us sweat."
Self-development, from this point of view, isn't about learning to express what we feel and want — it's about acquiring money, credentials, and other stuff, so that we'll become "important" and others will start giving us what we want even though we don't ask for it.
Ironically, though, this "superman" or "superwoman" image is often just a manipulative strategy, developed in childhood, for getting our needs met.  The idea is that, if we look invincible and "unemotional," we'll please our caregivers, and they'll give us the love and attention we crave.
That invulnerable façade is really a ploy by a scared kid who fears that his parents will criticize him for expressing his needs, and thinks they'll only care for him if he impresses them with his need-lessness.
It Takes Maturity To Be Vulnerable
What usually passes for "adulthood" today, I think, is really a deep-seated insecurity and immaturity.  It's the qualities we tend to see as "childlike" — openness, vulnerability and curiosity — that take real wisdom and maturity to develop.
To be clear, I don't mean to say that, in order to grow, we should imitate children.  We don't need to throw tantrums or grab stuff we want from other people.  One important distinction I think we come to see with age is the difference between telling someone what we want, and using force or acting out to get it.  Children aren't always aware of that distinction (though, of course, adults aren't always either).
My point is that self-development, in many ways, is about unearthing the parts of ourselves we buried because we learned, as children, that they weren't acceptable.  A big part of "growing up," I think, is rediscovering who we've always been.