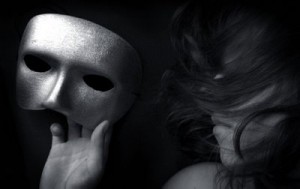 Evelyn graciously asked me to share some thoughts about self-love for a compilation of posts she's putting together.  I thought I'd start by sharing a story about a moment just a few days ago when I showed myself some love.
I must have looked a little mopey, because my friend asked me whether I was all right.  At first, I decided I didn't want to "burden" her with my problems, and I told her I was fine.
But my friend, thankfully, wouldn't let me off the hook.  "No, really, what's going on?" she said.
Finally, I dropped the façade and told her what was up.  "I haven't been getting enough done," I said.  "I've been sitting around watching boxing matches instead of focusing on my projects, and I feel really embarrassed about it."
The Truth Will Make You Laugh
Suddenly, I found myself laughing, and my body felt lighter.  There was something about telling my friend how I was actually feeling, without making any effort to look "okay," tough or reasonable, that felt so liberating.  The grim story I'd been telling myself about how irresponsible and bad I was started melting away.
This is a good example of what I think self-love is all about, because — for me — it's about letting go of my resistance to what I'm feeling.  I'm most loving to myself when I fully accept my experience, without demanding or pretending that I feel differently — even if what I happen to be feeling is embarrassment and shame.
Self-Love Isn't Easy
What this story also illustrates is how difficult and vulnerable self-love can be.  It can feel risky to admit to ourselves, or to someone else, what's actually in our hearts, rather than pushing away our anger, hurt, and sadness, and acting like everything's all right — like I did when my friend first asked me how I was.
After all, many of us worry that, if we told someone we were feeling grief, fear, or some other "negative emotion," they might criticize or reject us.  Many of us also fear that, if we just let ourselves feel the hurt that's present, rather than running from it, the pain might go on forever.
But I've found that, when I'm willing to fully accept how I feel in this moment, no matter what it might be, that's when I get access to the joy and lightness I want in my life.  Any energy I was using to avoid what I'm feeling gets freed up and becomes vitality.
Loving Our Unloving Moments
It's funny — this is even true in moments when I'm being hard on myself.  By acknowledging that "I'm not being very compassionate to myself right now," without pretending to be happy or confident or anything else, I honor myself, and open the way back to wellbeing.
I think real self-love, at the core, is about caring for ourselves deeply enough to be honest — with ourselves and others — about what's going on inside us.