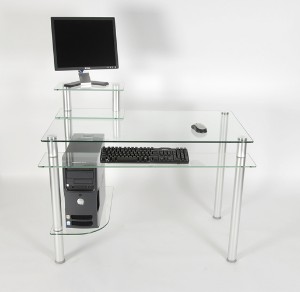 I've written a lot on how to get more done and find enjoyment in what you do, and people sometimes ask me how a company or organization can apply the ideas I talk about.  I want to start a conversation about that in this post.  I'll begin with a list of some features of my ideal workplace — basically, what the typical office environment would look like if I had my druthers.
1. People Feel Free To Make Requests. Employees often shy away from asking for what they want — whether it's a raise, a day off, a change in their responsibilities, or something else — because they fear being seen as needy and demanding.  Sometimes, this fear is justified — some employers may indeed prefer workers who "don't complain."  Unfortunately, this can have employees feel resentful because their needs aren't being met.
Similarly, I've noticed that managers sometimes have trouble making requests from subordinates because they don't want to look tyrannical.  But then, because employees don't know what's expected of them, managers end up being the ones feeling resentful.  "Why don't my reports have common sense?" they complain — meaning "why can't they guess what I want?"
I've noticed that these situations often come up because people don't feel completely free to refuse a request.  They learned — perhaps early in life — to see a request as a veiled command.  So, naturally, when someone asks them for something, they feel oppressed — or, if they're the one doing the asking, they assume the other person will feel imposed upon.  When people learn to see a request for what it is, answering calmly and deliberately gets easier.
2. People Breathe Fully. I've noticed in my work that people in office settings often fall into an unconscious pattern of shallow breathing.  When we restrict our breathing, it's no wonder we get anxious and experience our work as stressful.  In my ideal workplace, people would periodically check in with their breathing, and relax any places where they're tensing up their bodies and preventing the free flow of oxygen.
3. People Can Be Emotionally Open. This will probably be the most controversial item, but I think it would be wonderful to see a workplace where people felt free to be emotionally expressive.  If they felt like crying, they wouldn't have to go hide in the bathroom to do it.  Perhaps there would be a punching bag in the back room to allow workers to vent frustrations — or, at least, it would be acceptable to get down on the floor in front of their desks and do some pushups.
Of course, to make this work, I think management would need to create some ground rules.  One would be that, if you're in an area where people can hear you, you must avoid making a lot of noise, to ensure that others can concentrate.  Another would be that you must, as Pema Chodron puts it, "feel the feeling and drop the story" — you can be angry, for instance, but you can't blame someone else for your anger.  "Yeah, I'm angry because you're an idiot" wouldn't be allowed.
I think one reason so many people see the office as stifling is that they feel obligated to put on a "work persona" on the job.  It's not enough for them to do their tasks well — they need to look like they're calm, happy, aggressive, or something else to succeed.  When people drop this facade, I've found, they're actually more able to focus on their projects, because they don't need to devote so much energy to maintaining their image.
How about you?  What would your ideal workplace look like?