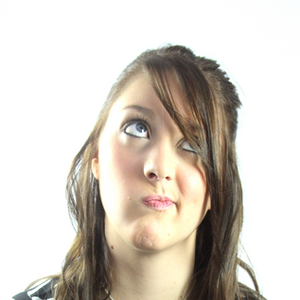 What?  How can boredom be a gift?  Isn't boredom what we read blogs and mess around on social media to avoid?
Let's think for a moment about the situations where boredom arises.  Do we usually get bored when we're doing something empty and meaningless?  In my experience, the surprising answer is no.
Look at your own experience — do you get bored reading blogs?  Watching the news?  Playing Minesweeper?  I suspect you'd say no – after all, we normally do those things to "take a break" and escape boredom.
In fact, it seems, we tend to get bored when we're doing something that feels creative and meaningful.  For example, I've heard people say they get bored when they're writing their book, planning an exciting new business, finishing up that winning proposal for a client, and so on.
Boredom And Tenderness
Why does this happen?  I suspect it's because doing something creative and meaningful requires us to draw on parts of ourselves we aren't fully comfortable with.
If you're writing a novel, for instance, you'll almost inevitably need to base your characters and situations on your own experiences.  Recalling some of those memories will feel painful and vulnerable.  And yet, if you didn't access those experiences, the novel wouldn't have the emotional depth you're hoping for.
So, as you're writing, it makes sense that you'll meet some resistance.  This often comes up as discomfort in the body.  Maybe your shoulders will tense up, or you'll feel a weight in your stomach.  It's tempting, when faced with sensations like these, to decide "this is boring" and go instant message with friends.
In other words:  boredom, I think, is the resistance we meet when we access tender parts of ourselves.  I think psychologist Bruno Bettelheim put it well:  "boredom is a sign of feelings too hard and too deep to bring to the surface."
Boredom Means You're Close To The Gold
Why do I think boredom is a gift?  Because that resistance, in a sense, is a sign that we're on the right track.  It's a sign that we're delving into vulnerable areas — and that vulnerability is the creative fuel that lets us do our best work.
You might think of yourself as a prospector using a metal detector to find gold.  Boredom is like the buzzing sound you hear when you're close to the precious metal you're looking for.
I think you'll see this for yourself if you practice simply letting the boredom be, without running from it, and persisting with your project.  Don't push the feeling away—just keep breathing, relax your body, and hold your attention on what you're doing.
When you become able to create, even in the face of boredom, you may access a dimension of inspiration and insight you didn't know existed.