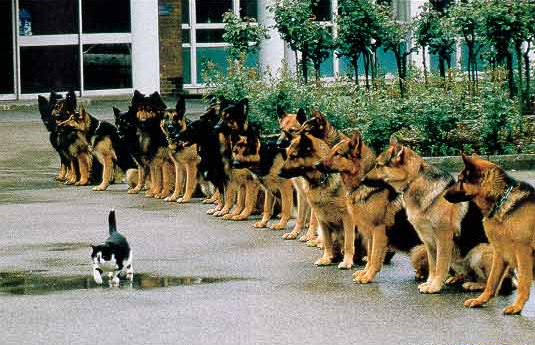 Recently, I told a distant relative about the career change I'd made, the book I just released, and a few other things I've been up to.  "I would have been too scared to do all that," she said.  "You must be a pretty courageous person."
This conversation got me thinking:  am I courageous?  If being courageous means not feeling afraid, I saw, the answer is clearly no.  I definitely recall feeling afraid before changing my career, putting out my book, and doing lots of other stuff.
If I'm not particularly courageous, how was I able to do these things?  After thinking about it a bit, I realized it was because I've developed the ability to choose how I'll act when faced with intense sensations.  This is one of the most valuable gifts my mindfulness practices have given me.
Learning To Let Go

For many years, when faced with that chill in my solar plexus I call fear, I didn't really have a choice about how to react.  Automatically, without thinking, I'd withdraw from what I saw as the source of the fear.  If the prospect of changing my career, or something else, sounded scary, I'd instinctively avoid it.  This habit was so deeply ingrained that I didn't even know other ways of responding to fear were possible.
One important thing I learned to do in meditation was to let my thoughts and feelings pass away, without resisting them.  If I felt anxious during meditation, I learned to simply allow the anxiety to flow through me and dissipate, rather than trying to distract myself from it or convince myself I shouldn't be scared.
What I gradually recognized was that I could bring the same approach into my day-to-day life.  I came to see that, when I experienced fear, I didn't have to revert to my old habit of resisting by running away.  There was another option:  I could simply allow the fear to pass away on its own, and then go do what I wanted.
As you can probably see, this way of relating to fear is different from a lot of approaches out there.  It's not about "crushing" or "killing" your fear, convincing yourself you shouldn't feel afraid, or imitating the behaviors of confident people.  All of these are forms of resistance, which in the end only holds the fear in place.
Taking Ourselves Off Auto-Pilot

Of course, dropping our resistance to fear is easier said than done.  Our habitual ways of reacting to fear, and other thoughts and sensations, have often been with us a long time — so long that we've forgotten we can relate to our fear differently.  This is why, I think, it's important to develop a practice of watching the ways we react to the thoughts and emotions we experience.
When we watch ourselves carefully, we start to notice our habitual, automatic ways of reacting to how we feel.  We may realize, for instance, that we always seem to yell at someone when we're feeling angry.  Or perhaps, like I used to do, we habitually withdraw whenever we're starting to feel afraid.
And when we become aware of our unconscious habits, we also start to get conscious of our power to choose how we respond to the situations we face.  Maybe, we start to realize, we don't always have to blame someone else whenever anger arises.  Perhaps we don't always have to back away whenever fear comes up.
In a nutshell, I don't see fear as something we need to overcome, but as something it's best to allow.  When we learn to do this, I think, our sense of freedom and control over our lives greatly expands.