Wednesday, November 25th, 2009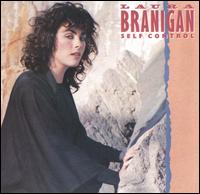 (Yes, I couldn't resist — if I wrote a post about self-control, I just had to pay tribute to the late, great Laura Branigan.)
Do you ever get the sense that some of your behaviors are beyond your control — that they "just happen," as if you're playing no part in them at all?
I know a few smokers, for instance, who say they'd love to quit, but they just keep "ending up smoking."  They'll be walking along or doing some task, and suddenly they'll realize there's a lit cigarette in their mouth.
But this doesn't just happen to people who are addicted to nicotine or some other drug.  Some clients I've worked with, who came to me hoping to find more focus in their work, have said they just tended to "end up procrastinating."  It's as if their hand, of its own accord, keeps grabbing the mouse and opening that Minesweeper game.
Knowing Isn't Enough By Itself
How do we take control over harmful behaviors that we just seem to "find ourselves" doing?  Unfortunately, it doesn't seem to be enough just to know that what we're doing isn't helpful.  Smokers can read hundreds of articles about the dangers of smoking, and procrastinators can learn 500 different "e-mail inbox hacks," and often both stay locked in the same self-destructive patterns.
Many of us have read that habits like smoking and procrastination result from some "deeper issue" — maybe an emotional wound we're carrying around that we're trying to numb with our behaviors.  But just being aware of this doesn't seem to do the trick either — simply knowing we're "self-medicating" doesn't take away our craving for a "fix."
Watch For The Feeling
One insight I've picked up from spiritual teachings I've learned, as well as my own meditation practice, is that getting familiar with how we're feeling, in that brief moment before we start doing the unwanted behavior, is more important than any intellectual understanding.  In other words, we need to notice the sensations coming up in our bodies when we're just about to begin smoking, procrastinating, playing Freecell, or whatever it is we want to stop doing.
Because smokers and users of other drugs feel their cravings so intensely, it's easier for them — if they're willing to look — to understand what's going on inside right before they reach for their drug of choice.  But even people with habits our culture considers less destructive — watching TV, compulsively shopping, or something else — will notice some telltale sensation before they're about to indulge, if they watch carefully.  It may be something painful, or something subtler like tingling or twitching, but they're almost certainly feeling something.
We find these sensations uncomfortable and want to get rid of them, and our destructive habits serve that purpose.  To a smoker, a cigarette relieves the burning emptiness they feel inside.  For a procrastinator, playing a hand of Solitaire releases the tension that comes up when they're working.  And so on.
Buddhist teachers call these sensations sankharas, and say the best way to deal with our sankharas is simply to be aware of them and let them pass.  In other words, keep breathing, and let yourself fully experience the tension, heat, tingling, or whatever you're feeling, without doing anything about it.  The more you do this, the more you come to realize that the sensations you're feeling aren't going to hurt you.  If you just let them be, they'll pass away on their own.
When you learn to accept and even welcome these sensations, you become able to genuinely choose how you'll live your life.  Rather than spending most of your time running from feelings you'd rather not experience, you become able to do what you want, even when those feelings come up.  When you're in this mindset, the next time that burning curiosity about what's in your e-mail inbox arises, you can simply tell it "thanks for sharing — and I'm going to finish up this project."
Link Love
I recently had the good fortune to meet Wilma Ham, whose blog offers some great insights about communication and intimacy in relationships.
Related posts: