Friday, February 13th, 2009
Because I'm excited about it, I wanted to share with you the flyer for the first in a series of public talks I'll be giving called "The Productive Mind And Heart."  This one will be held at Stanford University in Palo Alto, California on Wednesday, February 18.
I'll be speaking about some of the ideas I discuss in my book, Productivity From Within, and the Career Satisfaction From Within Audio Course, for finding more satisfaction and productivity in your career from a spiritual perspective.  I have several more talks lined up in the future, plus an online teleclass, and I'll be sending information about those out to my newsletter.  Enjoy!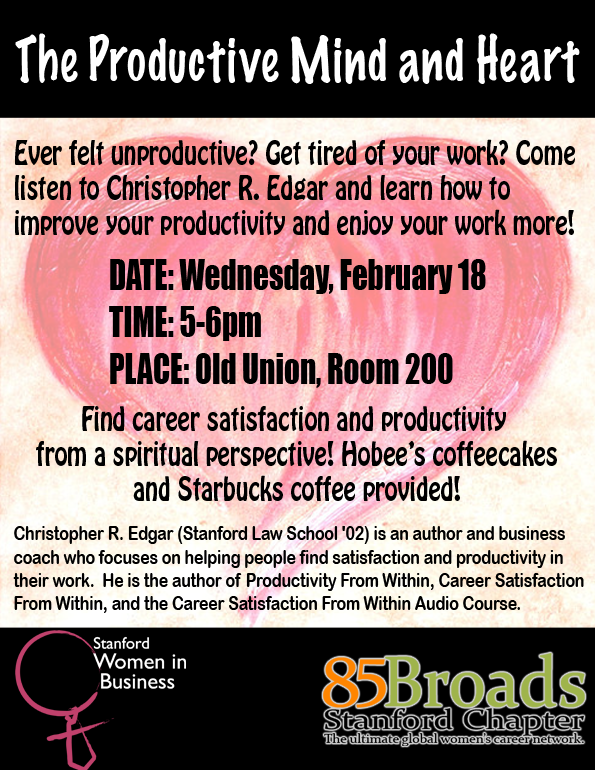 Related posts: